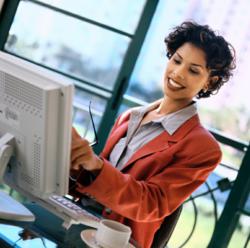 Dittman Incentive Marketing's new website provides companies and organizations with solutions that inspire employees, motivate channel partners, and reward customers to achieve goals and objectives.
New Brunswick, NJ (PRWEB) October 09, 2012
Dittman Incentive Marketing, a leading national performance improvement and incentive marketing provider, has launched its new, enhanced corporate website, DittmanIncentives.com. The content-rich site describes the company's robust resources of incentive, recognition, and reward programs that inspire sales people, energize channel partners, recognize employee excellence, and extend customer lifecycle.
Well-designed incentive programs produce meaningful results
The new website, DittmanIncentives.com, is a comprehensive site that provides proven solutions and resources to enhance sales performance, enable employee engagement, and drive customer loyalty. Dittman accomplishes this by leveraging over 35 years of incentive marketing experience and providing world-class rewards including award-winning group incentive travel and individual travel, name-brand merchandise rewards, gift cards, e-gift cards, debit cards, and event tickets to ensure program success.
Says Dave Dittman, Executive Vice President of Dittman Incentive Marketing, "Our clients benefit from results that meet and exceed expectations when their engagement strategy has all the right components for success; clear objectives, identifying baseline performance and key performance indicators, return on investment, and return on objective."
Solutions that inspire, excite, and engage ― all in one place
Most major companies have several different recognition and rewards programs in operation, but they are fragmented and therefore don't maximize investment or return on investment. Only when employees can see rapid success by programs drawn together in one place does the brand message have full impact and say to the participant, "yes, this is a company that cares about and values its people." Dittman's new website is an all encompassing motivational hub where comprehensive solutions and success stories can be found.
"It is our purpose," says Dittman, "to help companies grow their business by finding, hiring, retaining, engaging, and arming the very best people possible, and we have all the tools they need to do that."
Please visit the new website for more information, http://www.dittmanincentives.com.
About Dittman Incentive Marketing:
For more than 35 years, Dittman Incentive Marketing has been an award-winning, quality leader in providing incentives, recognition, and rewards programs to help companies realize immediate ROI in motivating sales people, employees, channel partners, customers, and consumers. Dittman's signature products and services include: TotalPRO® (Performance Recognition Online) – an incentive, recognition and rewards online software solution (SaaS), and Deluxe Group Incentive Travel. For more information, visit http://www.dittmanincentives.com.