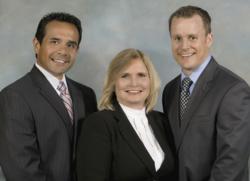 Fountain Valley, CA (PRWEB) October 05, 2012
With open enrollment quickly approaching, Orange County financial advising firm IWM Partners is hosting a Medicare 101 and 2013 Medicare Plan Benefits Overview workshop Wednesday, October 10 from 12:00 p.m. to 1:00 p.m. and from 6:30 p.m. to 7:30 p.m. at its Fountain Valley office to help Orange County residents navigate their Medicare options in an easy to understand format. Open enrollment period, the time frame during which people can make changes to their Medicare plans, takes place October 15 through December 7 this year. The workshop is free of charge and open to the public.
IWM Partners' monthly in-office workshop series is part of this Orange County financial planning firm's goal to educate their clients and the local community about how they can work toward their financial goals and prepare for their financial future.
In addition to the financial planning services IWM Partners has access to via LPL Financial, the Orange County wealth management firm also offers health insurance services. A licensed health insurance specialist and presenter of the October 10 workshop, Carolyn Tomaka independently contracts with most of the major insurance carriers. She is able to offer insurance services to clients in all stages of life, with a specialized focus in evaluating Medicare health plans.
The workshop will answer common Medicare-related questions such as "When are you eligible for Medicare," "What do Medicare Parts A, B, C and D mean," and "When do you sign up for Medicare."
Tomaka will go over the 2013 Medicare plan benefits, different ways to get Medicare, the advantages and disadvantages of parts A, B, C and D, the benefits and downsides to Medicare Supplement insurance plans, enrollment windows and timing, how costs are covered and much more. Additionally, the question and answer portion of the workshop will give people the opportunity to address individual questions and concerns before open enrollment.
About IWM Partners
With more than 40 years combined experience and working with a combined $100 million of brokerage and advisory assets through LPL Financial, our advisors have the necessary skills to help clients feel at ease while navigating these unpredictable financial times. From investment management and estate planning, to insurance and tax strategies, IWM Partners is a full service financial consulting firm in Orange County helping clients move comfortably into retirement. Learn more at IWMPartners.com.
The financial consultants at IWM Partners are registered representatives with and Securities and Advisory services offered through LPL Financial, a Registered Investment Advisor. Member FINRA/SIPC.
###