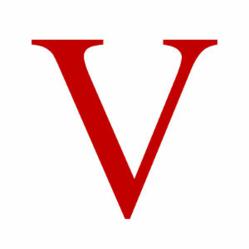 Such a book will bring awareness, self confidence – and probably a giggle :) to women – and men alike.
(PRWEB) October 10, 2012
Philip Werner, photographer and organiser of Melbourne's recent 30,000 strong peace march, has launched a crowdfunding campaign to support the publication of a taboo smashing coffee table photo book.
See: http://pozible.com/101vagina
Pozible is the Australian equivalent of Kickstarter.
Alarmed by the huge increase in labiaplasty which he sees as a manifestation of the taboo around vaginas, Philip has produced the coffee-table photo book, simply called 101 Vagina, which presents 101 black and white photos of vaginas, each with a message from the woman's vagina to the world.
The main 101 Vagina website also has a blog where women have been sharing personal vagina related experiences. These stories are candid and span the emotional gamut from raw to funny, from joyful to sad and the blog is still taking submissions.
The website and book aim to help break down body image taboos, raise money for women's charities and celebrate women's bodies in all their diversity.
Philip was initially inspired by Eve Ensler's book The Vagina Monologues and wanted to contribute to the causes she highlighted , for example the V-Day foundation and OneBillionRising campaign which are working to end violence against women and girls.
This book is about Vaginas but the 101 Penis book is also in the making. Philip has contacted V-Day to request permission to host a V-Day or V-Men event.
"I'm a photographer, so, inspired by these projects I thought this is something I can do to help break down this taboo." Thus 101 Vagina was born.
Over a period of two years he took photos of 101 volunteer subjects and collected their stories. The project has already sparked debate and helped its subjects and now Philip wants to publish it in coffee-table format so it can be distributed and have a wider effect.
"As a society we have such an unhealthy relationship with our bodies. Our sexuality is repressed and so many people carry deep shame about their body.
"I believe that sexual repression contributes to acts of sexual abuse and body image shame. It also makes us easily manipulated into buying things we don't need, the alarming increase in labiaplasty being the most glaring example.
"By tackling these taboos, the project aims to allow a more open dialogue and help us all to feel better about our bodies. Our bodies and sex should be about pleasure and joy, not shame and guilt.
Five dollars from the sale of every book will go to various women's charities.
This crowd-funding campaign runs for about three months and needs 400 people to pledge at least $50 to raise the money required for the first large print run required to keep the cost per book down. People can pledge any amount from $1 upwards, and those pledging $50 (plus postage) or more will receive a copy of the book once it's printed. Effectively it becomes a pre-order or the book, rather than a donation.
"The great thing with this crowdfunding campaign is that everybody wins. The project wins because it will enable the book to be printed, the supporters win because they will get the book as a reward, and various charities will win from the funds raised. Besides, once it hit's retail stores it will more likely sell for around $70, so project supporters are getting a bargain!"
The Pozible campaign page includes a video where Philip and several participants talk about vaginas and the project.
Visit the websites to see what it is all about and make your pledge to support the project!
For the crowdfunding campaign page please visit:
http://pozible.com/101vagina
For the main project website see 101 vagina dot com
(The site contains nudity and cannot be directly linked in this press release)
Philip is available for questions or interviews through:
e: philip(at)philipwernerfoto(dot)com