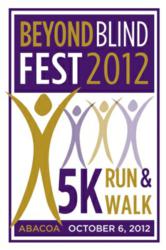 Abacoa is an ideal location for Beyond Blind Fest 2012, and many of the vendors and information booths will line Main Street.
Jupiter, Fla. (PRWEB) October 05, 2012
An organization in Palm Beach County that is taking strides to help the visually impaired community is gearing up for an Oct. 6 fundraiser amid the townhouses and homes in Abacoa.
The Beyond Blind Institute will celebrate Beyond Blind Fest 2012 with a 5K Run / Walk, as well as a day of festivities and live music, from 7:30 a.m. to 9 p.m. in the heart of Jupiter.
Among the activities are a "Sightless Chef" food-tasting session sponsored by Whole Foods Market, a specialty grocery store next to Landmark condominiums in Palm Beach Gardens, and a "Bodies Beyond Blindness" exercise program sponsored by Loggerhead Fitness, a gym near Sea Images in Juno Beach.
A shotgun start at 7:30 a.m. will give runners and walkers the opportunity to log their miles around Abacoa Town Center. The race will conclude at 10 a.m., following an awards ceremony and recognition of the blind participants who, with their service dogs, completed the 5K.
Next up is the Health and Wellness Festival, featuring fun-filled activities for children and families, free mobile eye exams, massage-therapy sessions and skincare evaluations. A highlight of the day will be the "Brushes of Blindness" art sale featuring original works by Beyond Blind Institute's clients.
There also will be a "BBI Member for a Minute" challenge, in which guests can walk in the shoes of someone who is visually impaired. The challenge will take place in a mock apartment and will involve blindfolded guests trying to get ready for work in a span of five minutes. Those who complete the task will be entered into a drawing for one of the grand prizes.
Beginning at noon, live music gets under way on Abacoa's main stage. Billy Bones, a longtime Beyond Blind Institute supporter, will be featured, along with David Crohan, a blind classical pianist known for his vast repertoire that includes everything from Frederic Chopin to Billy Joel. Also appearing that afternoon is Richard Gilewitz, a fingerstyle guitar performer.
The live music will culminate with Rob Jones, who lost his vision at age 10 following an accident. Jones' powerful, soulful ballads are sure to mesmerize the crowd.
"We are incredibly excited to host this event," said Beyond Blind Institute founder Joyce Gugel. "This event is helping us to bring the stigma of visual impairment to the forefront so the community and the nation recognizes the challenges to those with a loss of vision."
Proceeds from the fundraiser will help the institute build a new home for its many programs and services.
"I want to give the best that life has to offer to the individuals who have lost the most in life -- the blind and visually impaired," Gugel said.
Abacoa is an ideal location for Beyond Blind Fest 2012, and many of the vendors and information booths will line Main Street. The community of homes for sale in Jupiter features 14 subdivisions and includes a golf course, shops and restaurants and Roger Dean Stadium.
For information, call Waterfront Properties and Club Communities at 5610746-7272.