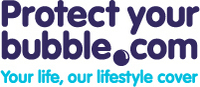 (PRWEB UK) 8 October 2012
Computer hackers have existed for a long time, then it was phishers using email to steal passwords and private information. Mobile phones are the lastest devices to be a target for hackers. Protect Your Bubble offers the following tips for increased security on a mobile phone.
1. Avoid questionable apps: If the app is not one that is from a valid location, do not download it. Trojan horses and viruses could be hidden in them. Only use third party apps with user reviews and frequent comments.
2. Lock it and keep it locked: Do not use simple passwords, but combinations of letters, numbers and symbols. Enter an incorrect password enough times and the phone wipes all user information.
3. Download and run antivirus software: Block bad apps and get other security features. Mobile antivirus software is continually improving, so look for one that updates frequently.
4. Backup: Install a backup app from the phone manufacturer. Information from the backup runs to a home computer so if the current phone goes missing, replacing lost information goes rapidly.
5. Run software patches: Software makers make updates and changes for the better. Allow the system to download and run these patches as necessary. The iPhone must be plugged in to update and execute security patches.
6. Resist the temptation to jailbreak: It is fun to get free things with jailbreak, but doing this puts the phone at risk. Codes and certain protections from the carrier are disabled and the phone is put at risk.
All of the protection software will not prevent a phone from damage or loss. Protect Your Bubble offers smart phone protection against mechanical breakdown, theft and accidental damage. Visit Protect your bubble for additional information.
About Protect your bubble UK
Backed by a Fortune 500 company, Protect your bubble is the UK's largest specialist gadget insurer that also offers a wide range of insurance products including travel insurance, car hire excess insurance, bicycle insurance and pet insurance; all at wallet-friendly prices.
Related Links:
Mobile Phone Insurance - uk.protectyourbubble.com/gi-mobile-phone-insurance.html
Gadget Insurance - uk.protectyourbubble.com/gadget-insurance/
iPhone Insurance - uk.protectyourbubble.com/ip-iphone-insurance.html
Find Us On:
Facebook: facebook.com/ProtectYourBubble
Twitter: twitter.com/#!/protectyrbubble
YouTube: youtube.com/user/protectyourbubble