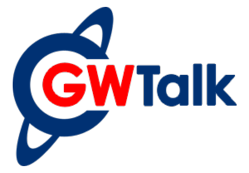 We extended the availability to make sure every GroupWise user in EMEA has the opportunity to take advantage of this valuable offer
Sunnyvale, California (PRWEB) October 09, 2012
SKyPRO is pleased to announce that the Value Pack for GroupWise remains available until the end of 2012. Due to the high subscription rate during the Novell Tour across EMEA in April and May the three parties involved in the offer have decided to extend the availability of the Value Pack for GroupWise 2012.
The Value Pack for GroupWise 2012 is available to all customers who have a current maintenance agreement for Novell GroupWise. At no additional cost these customers can take advantage of two great add-ons for GroupWise from GWAVA and SKyPRO that significantly increase the value of their collaboration platform. SKyPRO is offering free GWTalk Basic licenses, including one year free upgrade protection, while GWAVA is contributing a free full mailbox subscription of Vertigo for one year to the Value Pack.
"We had a very high subscription rate from the attendees of the EMEA Novell Tour for the Value Pack," says Werner Luetkemeier, EMEA Director of Marketing for Novell. "We extended the availability to make sure every GroupWise user in EMEA has the opportunity to take advantage of this valuable offer."
More information on the Value Pack for GroupWise 2012 can be found at http://www.novell.com/promo/valuepackforgroupwise2012.
SKyPRO, established in 1989, is a unified communications company based in Switzerland. SKyPRO has offices in Switzerland, the United States and Eastern Europe.