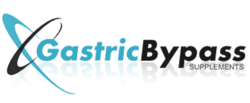 (PRWEB) October 04, 2012
Gastric Bypass Supplements, the online source for quality and affordable pre and post bariatric surgery supplements, is proud to be a sponsor of ObesityHelp National Conference 2012, which will be held in Atlanta, Georgia. As a sponsor, Gastric Bypass Supplements is offering a 20 dollars discount for the event admission with the promotional code that can be found on the company's Facebook page.
ObesityHelp is an online peer support community founded to help individuals who are facing life-threatening obesity. ObesityHelp has been a leading online resource for individuals seeking weight loss solutions. ObesityHelp National Conference 2012 will be held at the Atlanta Airport Hilton Hotel on October 5 and 6, 2012.
Gastric Bypass Supplements is offering a discount code that can be found on the company's Facebook page. The event promises a variety of educational and helpful panels for question and answers from leading bariatric surgeons, nutritionists and motivational speakers as well as other recreational activities like a dance party, live musical performances and a fashion show featuring individuals with successful weight loss stories.
For further information, please visit Gastric Bypass Supplements website at http://www.gastricbypasssupplements.com. You can follow their Blog, like the company's Facebook profile and follow @gbs350 on twitter to receive news of giveaways and links to the ObesityHelp event.
About Gastric Bypass Supplements
Based in Dartmouth, Massachusetts, Gastric Bypass Supplements has been offering various products for pre and post bariatric patients for over 6 years. Providing only the top quality products through their website and the Faunce Corner Nutrition Retail Outlet in Dartmouth, MA. They have professionals who understand the journey of bariatric patients and provide free samples and weekly specials on nutritional products that are necessary for the success of the bariatric process.