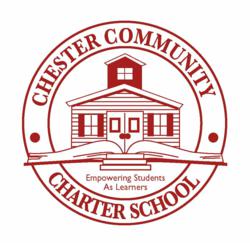 "Bullying is not a problem, here, at CCCS and we want to ensure it stays that way," said David Clark, CEO, Chester Community Charter School.
Chester, PA (PRWEB) October 04, 2012
Chester Community Charter School (CCCS), the largest K-8 charter school in Pennsylvania, recently hosted an anti-bullying rally for its more than 1000 fifth-through-eighth-grade students, as part of an ongoing initiative to prevent and promote awareness of bullying and cyber-bullying in the school. The event, sponsored by the school's Parent Teacher Association, included remarks by Grammy Award-winning songwriter and producer, Carvin Haggins, and a live performance by music recording artist, "The Fresh Princess" BriaMarie, of Ethical Music Entertainment, a company that develops music and other media to entertain and uplift.
In support of National Bullying Awareness Month, CCCS hosted the rally as part of its bullying prevention and intervention programs, and in conjunction with its Positive Behavior Support (PBS) program, which rewards the positive behavior of its students. The school has plans to implement various anti-bullying initiatives throughout the school year, such as a school-wide, anti-bully door decorating contest, incentives and a host of guest speakers and assemblies.
According to http://www.makebeatsnotbeatdowns.org, a non-profit organization that finds bullying alternatives through music, more than 160,000 children, nationwide, miss school every day due to fear of attack or intimidation by other students; more than 19,000 kids attempt suicide because of bullying each year; and 1 out of every 10 students who drops out of school, does so as a result of repeated bullying.
In the Center for Schools and Communities "Bullying Behavior in Pennsylvania Schools" report, where 29,764 students in grades 3-12 were surveyed, middle school students had the second-highest percentage of reported school bullying. The study also found that, across the Commonwealth of Pennsylvania, more than 180,000 students are victimized each week.
"Bullying is not a problem, here, at CCCS and we want to ensure it stays that way," said David Clark, CEO, Chester Community Charter School. He continued, "It is critically important that our students be aware of bullying, in all of its manifestations, and to know what to do and who to turn to, in order to combat it. This rally and our school's ongoing support of positive behaviors will show our kids that their parents, teachers, school administrators, and law enforcement agencies are available to help with any situation that may arise."
About Chester Community Charter School
Chester Community Charter School opened its doors on September 9, 1998, serving 97 students from its modest four meeting rooms, in the lobby of the Howard Johnson Hotel. Since that time, the school has steadily grown to include more than 3,200 students. http://www.chestercommunitycharter.org