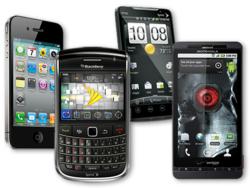 (PRWEB UK) 9 October 2012
Not only has the iPhone changed the world of mobile phones, it has also changed the world of electronic gadgets. Now that the iPhone 5 has arrived in stores, Protect Your Bubble has a list of the most common uses for an iPhone:
1. Map/Navigation Device: Google Maps or Mapquest is easier than a traditional GPS or bulky, cumbersome map. When was the last time a phone call was made on a map anyway?
2. Internet: Browse the web, update social media such as Twitter and Facebook quickly and easily.
3. Music: The iPod was one of Apple's greatest inventions until the iPhone came along. Put all music in one place with the iPhone.
4. Email: Phones, especially the iPhone, can send and receive emails. The "always on" group checks email frequently, and email is an absolute imperative in the business world.
5. Camera/Video Recorder: The iPhone 5 camera is excellent for a phone camera. Rather than have a digital camera, most people use a phone to snap pictures, crop, edit and post to social media with one device.
6. Calendar: iCal on the iPhone can book, remind and alert the owner of an upcoming meeting or event. There are apps available, but the phone already has an excellent one. Why reinvent the wheel?
7. Flashlight: Fumbling for keys at night is the making of a horror story, but a dark nightclub, under a car hood or anywhere a light is necessary is appreciated.
8. Calculator: Calculate the bill plus tip with the phone's calculator, or get the Tip and Split app to determine exact amounts for all those involved.
9. Newsstand: Most major newspapers and media outlets have an app for their services. As the world of the print news gives way to digital, more and more people use their phones to stay abreast of the world's events.
10. Radar Detector: Trapster looks for speed traps and alerts users. Push notifications mean the consumer will not have to be logged in to get the full benefit of the app.
The iPhone 5 comes with a hefty price tag, so take the time to protect this investment with gadget insurance. This is peace of mind at great value prices. Visit Protect your bubble for a quote, policy and coverage details, or additional information.
Protect your bubble is an online gadget insurance provider, specialising in great value insurance cover for iPhones, mobile phones, cameras, Smartphones, iPads and more.
Quotes can be obtained for your gadgets via the following URLs:
iPhone Insurance: uk.protectyourbubble.com/ip-iphone-insurance.html
Mobile Phone Insurance: uk.protectyourbubble.com/gi-mobile-phone-insurance.html
iPad Insurance: uk.protectyourbubble.com/ipad-insurance.html
Find Protect your bubble UK on the following social networks:
Facebook: facebook.com/ProtectYourBubble
Twitter: twitter.com/protectyrbubble
YouTube: youtube.com/protectyourbubble