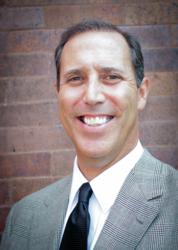 "Bob brings rich experience among a variety of verticals," said Mindy Jeffries, President and CEO of Stealth. "He's passionate about his work and it shows from the business relationships he constantly cultivates."
St. Louis, MO (PRWEB) October 09, 2012
Stealth, a full-service advertising agency in St. Louis, has recently hired Bob Mogley as New Account Strategist. He is responsible for identifying and establishing new business relationships while educating decision makers about Stealth's services consisting of print, broadcast, online and search engine marketing, direct mail, website and banner development, as well as media buying and planning.
"I'm pleased to be a member of the Stealth family," said Mogley. "I get a tremendous kick developing professional partnerships and talking with business owners about how we can help them become more successful."
Mogley, a graduate of the University of Missouri-Columbia, brings over 25 years of diverse experience within the marketing and advertising industry. Prior to his employment at Stealth, Mogley wrote radio and TV commercials at Bernstein-Rein Advertising, co-founded Direct Mail USA, and served as a marketing consultant for the CBS Radio station KEZK.
He most recently held the position of Senior Relationship Architect at Commercial Letter, Inc., where he developed new business while serving as a consultant for existing businesses. In his time there, Mogley served as a problem solver; increasing his customers' ROI by recommending new solutions and innovative services — a skill that carries over into his new role at Stealth.
"Bob brings rich experience among a variety of verticals," said Mindy Jeffries, President and CEO of Stealth. "He's passionate about his work and it shows from the business relationships he constantly cultivates."
Mogley feels that developments in technology make this an especially exciting time for businesses and advertisers alike. Companies can now promote their products and services on a global scale, regardless of their location in St. Louis — or beyond.
"When I first got involved in advertising, you could really only offer TV and radio spots, or print and direct mail," Mogley said. "Things like digital billboards, interactive web design and SEO didn't even exist. That's what makes my job so rewarding: finding the best ways for business owners to effectively utilize these advances that Stealth offers to reach audiences in ways companies weren't able to before."
Mogley resides in Chesterfield with his wife, two children, and dog. He is also a member of The American Marketing Association, Writers Guild West, and the Direct Marketing Association.
For more information about Stealth's capabilities or to set up a meeting with Bob Mogley, please contact Mindy Jeffries at 314-880-5570 or mjeffries(at)stealthcreative(dot)com.
####
ABOUT: Stealth Creative is a full service advertising agency located in St. Louis, MO, specializing in print & web design, interactive web development, Search Engine Optimization (SEO), SEM/PPC, media buy-ins and broadcast advertising. The extensive marketing experience within the company enables Stealth to help large and small businesses generate more leads and increase sales through a mix of traditional, digital media and analytical tracking techniques.