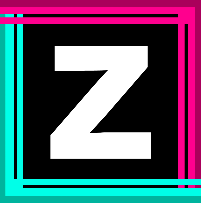 Los Angeles, Calif. (PRWEB) October 04, 2012
züm, the popular video-messaging app from Divide Nine, is excited to report user growth globally in key markets.
züm allows users to send an unlimited amount of short five-second video messages to their friends, which immediately self-destruct after being viewed - "Mission Impossible" style. This new form of "no-regrets" messaging has rapidly caught on with a strong contingent of users throughout the world and in the U.S. college nightlife scene and high schools across the country. Users have connected with the spirit of the app, which is all about having fun, going out, and living with no regrets.
On a global scale, züm has seen great success, with especially active user communities in the countries of Brazil, Japan, China, the Netherlands and Mexico, showing that the züm brand and lifestyle translates on a global scale.
The largest population of zümmies is currently in Los Angeles, California – the city Divide Nine calls home and the headquarters for the züm movement. Through sponsoring a series of local events in Hollywood and USC, züm has found its place among LA's teen culture.
Other U.S. hotspots include organically growing communities in Pennsylvania, Texas, and Atlanta. The company expects to see an even more widespread growth in the next few months as they embark on a nation-wide college tour, bringing the züm movement to schools across the country.
"There's something special about living in the moment by recording videos that exist in a unique instant, then self-destruct upon sharing. The most unique moments are the ones that can't be relived – and züm embodies all of that. Some aspire to this 'no-regrets' lifestyle; others fear that it's self-destructive. züm says, 'so what?' Clearly people all over the world are intrigued," remarks Nick Loui, co-creator of züm and Head of Interactive at Divide Nine.
züm (zum) is available for free in the iTunes app store TODAY. Download it now at http://gozum.me.
For more information on züm, go to http://www.successzum.com.
About Divide Nine:
Krishna and Lisa Gopala founded Divide Nine in 2008 after successful tenures as executives at companies such as Phillips, MySpace, and Cafedirect. With a variety of projects in development including animated feature films, social platforms, and mobile games, Divide Nine has positioned themselves at the intersection of entertainment and technology in a visionary way. With a staff of seasoned, heavy hitting industry veterans combined with emerging, fresh talent, there's a buzz surrounding this company that makes them one to watch in the coming years. For more information visit http://www.dividenine.com.
Media Contact: Jenn Deese, Melrose PR, jenn(at)melrosepr(dot)com, 310-450-7960, melrosepr.com