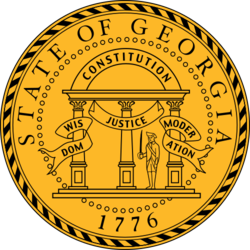 Atlanta, Georgia (PRWEB) October 04, 2012
Conzortia Business Funding, Inc., a leader in the crowdfunding market, in a further step toward offering a consortia of websites designed to meet the growing crowdfunding marketplace, has launched a site targeting Georgia residents.
The JOBS Act, passed in April, provides for equity-based crowdfunding solutions for small businesses & investors, but first rules must first be made by the SEC to govern the crowdfunding industry. In the meantime, companies, individuals and organizations in Georgia who can look at their capital needs and figure out creative ways to add non-equity perks to their offer can have very successful fundraising campaigns. For example, a group of concerned theatre fans used crowdfunding to raise over $150,000 in order to save and re-equip their favorite cinema. A project featuring a documentary concerning past Olympic sites raised around $66,000 as well! And the list goes on and on for smart entrepreneurs raising hundreds of thousands of dollars today with successful crowdfunding projects.
Nearly $2 billion dollars was appropriated by crowdfunding projects last year. Around three billion dollars is expected to be raised using crowdfunding platforms by year's end.
"Crowdfunding opens the door for previously unknown artists and inventors to develop their ideas," declares Robert Dobyns, founder of Conzortia. "The people of Georgia can use crowdfunding efficiently to raise funds for their projects so long as equity or business stake is not offered. That won't be viable until later."
Crowdfunding your idea does take some thought, though. "It's not always easy. Sometimes you have to think outside the box a little to grab the funders' attention,"Dobyns cautioned. "Don't be afraid to step outside the boundaries of the norm. People want to see what's new, what's fresh. Be that for them."
To learn more about crowdfunding in Georgia, visit GeorgiaCrowdfunding.com