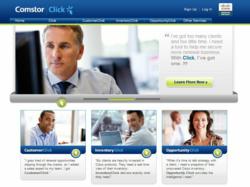 Comstor has leveraged MaintenanceNet technology to harvest a goldmine of business intelligence...builds lasting customer relationships and drives stronger service revenue.
Carlsbad, CA (PRWEB) October 08, 2012
MaintenanceNet, Inc., the leading provider of service contract management and automation solutions, today announced it has earned the prestigious Bronze winner status in the "Best U.S. Deployment" category for the Annual 2012 Golden Bridge Awards. Judges for the highly competitive awards program selected MaintenanceNet on the basis of its Service360 solution as deployed at Comstor, a dedicated value-added distributor and business unit of Westcon Group.
In earning the Bronze designation, MaintenanceNet prepared a detailed case study outlining the data mining and data enrichment work it performed to help Comstor determine status on tens of thousands of service contracts prior to launching Comstor Click, a cloud platform based on MaintenanceNet Service360.
Comstor Click automates the renewal of service contracts to make it easier for Comstor's customers -- more than 20,000 global resellers -- to drive incremental revenue on service sales. Since deployment, the platform has delivered over $100 million in new service quotes to these resellers, according to Scott Herron, CEO of MaintenanceNet.
"We are very proud and honored to earn this Golden Bridge distinction, and we dedicate the win to our valued customer, Comstor," Herron said. "Comstor has leveraged MaintenanceNet technology to harvest a goldmine of business intelligence, which enables the company to deliver the highest levels of partner enablement to its resellers, build lasting customer relationships, and drive stronger service revenue."
With automated, proactive e-mail notifications delivered to customers in advance of expiring service contracts, Comstor Click assists sales agents with renewing service contracts and ordering new services on products sold without service agreements and offers web-based visibility into relationships across contracts, assets, partners and end customers for improved communication and management.
Golden Bridge Award winners were honored in San Francisco on Tuesday, October 2, 2012 during the 4th annual awards dinner and presentations. More than 40 judges from a broad spectrum of industry voices around the world participated. The complete list of winners can be found online at http://www.goldenbridgeawards.com/world/index.html.
About the Golden Bridge Awards
Golden Bridge Business and Innovation Awards are an annual industry and peers recognition program honoring best companies in every major industry from large to small and new start-ups in North America, Europe, Middle-East, Africa, Asia-Pacific, and Latin-America, Best New Products and Services, Best Innovations, Management and Teams, Women in Business and the Professions, Case Studies, Customer Satisfaction, and PR and Marketing Campaigns from all over the world. Learn more about The Golden Bridge Awards at http://www.goldenbridgeawards.com
About MaintenanceNet
MaintenanceNet empowers the world's leading manufacturers and their channel partners to expand the scope and success of their service sales initiatives. The company has delivered billions of dollars in service revenues, while also improving overall customer satisfaction and retention for the businesses it serves. The key to MaintenanceNet's success is its proficiency in turning incomplete or inaccurate customer data into actionable business intelligence that drives revenue and profits for manufacturers. MaintenanceNet's Service360 cloud-based platform and Auto Quote solution expedites and automates sales processes, and provides a channel-friendly approach to service quoting, ordering and renewing. For more information, visit http://www.maintenancenet.com or call 866-699-7212.
###
MaintenanceNet and Service360 are registered trademarks of MaintenanceNet Incorporated.