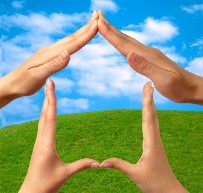 SimpleRay is offering several different programs to help homeowners jump-start their solar projects
St. Paul Minnesota (PRWEB) October 05, 2012
Founded in 2007, SimpleRay is an online business that is committed to simplifying solar power conversion for home and business owners. Providing solar energy panels and solar panel parts at low prices, SimpleRay offers top-quality products and superior customer service. The company was founded to assist installers, non-profits, business owners and homeowners in their quest to become more energy efficient. The company's founders believe in the importance of renewable energy products and want to make the conversion process simple for anyone considering it. They provide dedicated customer support, including advice and free expertise. This online retailer carries everything needed for solar conversion, including solar kits, wiring, monitoring hardware, inverters, accessories, photovoltaic charge controllers and more. They ship anywhere in the United States, making their products available to everyone interested.
The company is well-known not only for their quality commercial and residential solar panel systems, but for their conscientious business practices and efforts to alleviate global poverty. They donate 5% of their earnings to needy communities around the globe, focusing on improving quality of life with renewable, free energy.
The new partnership with Admirals Bank makes it possible for interested consumers to secure Home Equity Financing by applying through SimpleRay. Admirals Bank is one of the largest home equity lenders in the United States. Loans are being offered in 5, 7, 10, 15 and 20 year terms. There are no pre-payment penalties and no appraisals or equity required.
SimpleRay is offering several different programs to help homeowners jump-start their solar projects: Unsecured financing up to $7,500, Home equity Financing up to $40,000, and Home Energy Step Down Loan up to $25,000. Funds must be used exclusively for home improvement but can cover all of the labor and supply cost. The money is dispersed directly to consumers, allowing them to use several venders or use the funds for more than one type of home improvement.
The Energy Efficiency Reamortization Program is completely available to SimpleRay. Customers finance the upfront costs of solar installation. Then, upon receiving their federal or state rebates, they can refinance their loan to lower payments by applying the rebate funds directly to the loan. This option is available at no extra fee or charge for up to 2 years after the initial loan is written.
The partnership between SimpleRay and Admirals Bank provides consumers with yet another incentive to consider Solar Panel Energy for their homes. SimpleRay is an accredited online retailer through the Better Business Bureau. Interested consumers may apply for the Home Improvement Loan by filling out an online form on SimpleRay's website. Consumers can do so without concerns about their personal information, as SimpleRay's website is PCI/CISP certified. The application is secure and can be done entirely online, as it utilizes online signature technology. Loans are typically processed in one to two business days.