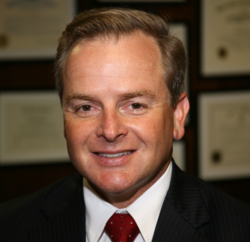 Orlando, FL (PRWEB) October 10, 2012
Gary Wilson, a veteran employment attorney with over 21 years of experience, has launched a new mediation service with a unique pricing schedule for mediation. The new pricing schedule radically alters the landscape for the increasing number of cases headed to mediation.
MEDIATION TRENDS
Mediation is an alternative to full litigation through the court system where a neutral third party attempts to guide the parties to a negotiated settlement. With the courts now uniformly requiring mediation prior to a trial in practically all types of cases, mediators have been raising fees in response to increased demand. Fees for mediation services are typically based on an hourly fee schedule and can range from $225 to $750 per hour.
MEDIATION MORE THAN JUST LISTENING
While it is improper for a mediator to give legal advice during mediation, Wilson feels it is incumbent upon the mediator to establish the ground rules, identify the issues, clarify options and discuss potential solutions. Confident that his mediation efforts are exhausted before declaring impasse and returning a case to the courts for litigation, Wilson states that "If we are to remain credible as mediators, we should put our money where our mouth is, That's why I have a reduced fee structure for cases that fail to reach a settlement."
TYPES OF CASES
Wilson, who is a Certified Circuit Civil Mediator for Florida courts as well as the U.S. Federal Court for the Middle District of Florida, can mediate a broad range of civil disputes including contract disputes, employment workplace matters, negligence cases, and commercial and construction litigation. Having built his practice in employment law serving both employers and employees, Wilson is uniquely qualified to encourage and explain legal issues related to all types of employment and discrimination suits.
Wilson McCoy, P.A., is an Orlando employment law firm with 30 years of combined legal experience and represents employees and employers in work matters and business-related litigation including discrimination and contract disputes. Wilson McCoy serves a statewide client base from its offices in Maitland, Florida. Visit its website at http://www.wilsonmccoylaw.com.
Work Matters.