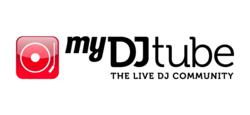 DJs who join our community are given every resource they could ever need for getting their music out there to the fans, and for connecting with new listeners.
Vancouver, BC (PRWEB) October 10, 2012
Revolutionary social network MyDJTube.com was designed with a singular goal in mind—the goal of bringing together music lovers and DJs, uniting them in an online community where fans could explore new tunes and DJs could expand their own fan bases. Since its summer launch, the site has been working hard at making this goal an even more tangible reality, and now, it has made a major step toward doing exactly that. MyDJTube.com has unveiled a number of changes and pending changes to its membership model—including free memberships for DJs.
The original model was for DJs to pay for their memberships, while fans got access for free. According to MyDJTube.com CEO Brandon Lam, however, lifting DJ membership fees simply makes sense, in light of the network's ultimate goals. "The mission, from day one, had always been to bring people together in their celebration of music, to make it easier than ever before for the people who make DJ music to connect with the people who appreciate it the most," Lam explains. "As such, it is important for us to remove any restrictions that might keep a music lover or a DJ from joining our community. We hope that these free DJ memberships will serve to open our doors wider than ever before."
DJs who join the site—now free of charge—gain access to a range of innovative, technologically advanced tools, including music management platforms, video streaming services, and more. "DJs who join our community are given every resource they could ever need for getting their music out there to the fans, and for connecting with new listeners," offers Lam. DJs who have already purchased paid membership plans will receive three months of free access to the premium membership plan, to be unveiled at a later date.
Free DJ membership is not the only change in the MyDJTube.com membership structure. Lam says that the site has also lifted its restrictions on non-members from chatting with DJs. "Now, even someone who is not an official, registered member of our community can interact with DJs and learn more about this exciting music," he explains. "Again, the goal is simply to break down barriers and make music accessible to as many people as possible."
Lam says that all of the changes that are afoot at MyDJTube.com stem directly from feedback submitted by members. "Out interest is in cultivating a real DJ community, which means listening to our members," he notes. "We have taken feedback to heart, and enacted changes as a result."
MyDJTube.com is also experiencing some more technical changes, including the migration to a new server. These ongoing changes are all part of the site's public beta phase. Lam says that the new server will make music uploads and streaming even faster and more reliable than before.
Additionally, further redesigns and new features are being planned for the coming months. "Here at MyDJTube.com, we are committed to constant improvement," says Lam. "We are excited to be moving our community forward, and to providing increasingly effective means for DJs and fans to interact and to share music together."
ABOUT:
MyDJTube.com is an innovative social network designed to showcase the best features of Facebook, YouTube, and MySpace, but with DJ music always at its core. The site's mission is to unite DJs and eager music fans. DJs are offered live streaming services and online music management tools, perfect for building their following and generating new fans. Listeners, meanwhile, are given an ideal way to sample new artists and discover new favorites. MyDJTube.com was founded in 2012 by Brandon Lam, and is accessible at http://www.mydjtube.com.
# # #