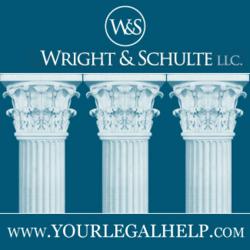 If you sustained Imprelis damage to your trees after Imprelis use, contact Wright & Schulte LLC today for a FREE Imprelis lawsuit evaluation at http://www.yourlegalhelp.com, or call 1-800-399-0795.
Vandalia, OH (PRWEB) October 12, 2012
Imprelis lawsuit attorney, Richard W. Schulte, a partner with the leading law firm of Wright & Schulte LLC, recently told the Columbus Dispatch that he is representing hundreds of plaintiffs in Imprelis lawsuits, largely because DuPont's Imprelis settlement program to compensate property owners for Imprelis dead and dying trees has fallen short.
"None of our clients are participating in the settlements because the offers are inadequate," Mr. Schulte said.
http://www.dispatch.com/content/stories/local/2012/09/29/when-will-dupont-pay-up.html
Imprelis herbicide was introduced by DuPont in October 2010 and marketed as a safe and effective way to treat the most common and hard to kill broadleaf weeds without any negative impact on surrounding plants. However, after investigating hundreds of reports of Imprelis tree death throughout the Northeast and Midwest U.S., the U.S. Environmental Protection Agency (EPA) issued a Stop Sale and Removal Order for Imprelis in August 2011. By that time, the EPA had received 7,000 reports of Imprelis tree damage and death from DuPont.
http://www.epa.gov/compliance/resources/cases/civil/fifra/dupontimprelis.html
Since then, thousands of property owners have chosen to file Imprelis lawsuits against DuPont in order to obtain compensation for their damaged and dead trees. Imprelis lawsuits from around the country have been consolidated in U.S. District Court, Eastern District of Pennsylvania before Judge Gene E.K. Pratter (In re Imprelis Herbicide Marketing, Sales Practices and Products Liability Litigation, Case No. 11-md-2284). Wright & Schulte LLC is representing some 300 alleged Imprelis victims in lawsuits outside of the litigation, according to the Columbus Dispatch.
DuPont has established its own Imprelis compensation program, but more than a year after it was announced, potential claimants are complaining that they have yet to hear anything from DuPont, the Dispatch said. Many of these Imprelis victims have had to endure dead or dying trees on their property for two summers now, as DuPont stipulates that property owners leave trees alone until a settlement is reached. The Dispatch also reported that what offers DuPont has made are based on the condition of trees last fall, before the full extent of the damage caused by Imprelis was known. While most of the Imprelis damage seen last summer occurred to evergreen trees, especially white pines and spruces, landscapers told the Dispatch that deciduous trees on properties where Imprelis was applied last year began showing signs of damage this summer.
According to Wright & Schulte LLC, DuPont's Imprelis compensation program requires that property owners waive their right to file an Imprelis lawsuit before they accept a settlement. If it later turns out that the compensation was inadequate to restore or replace their damaged trees, property owners who have accepted DuPont's offer will have no further legal recourse. For that reason, Wright & Schulte LLC is warning property owners to consult with a qualified Imprelis lawyer before accepting any offer from DuPont.
Wright & Schulte LLC offers free lawsuit evaluations to property owners who suffered tree damage and death following application of Imprelis. Please visit yourlegalhelp.com, or call 1-800-399-0795 to learn more about your options for legal recourse.
About Wright & Schulte LLC
Wright & Schulte LLC, a leading personal injury firm, is dedicated to the belief that America's legal system should work for the people. Every day, the attorneys of Wright & Schulte LLC stand up for the rights of people who have been injured or wronged, and fight tirelessly to ensure that even the world's most powerful corporations take responsibility for their actions. If you're looking for a law firm that will guarantee the aggressive and personal representation you deserve, please do not hesitate to contact Wright & Schulte LLC today. Free case evaluations are available through yourlegalhelp.com, or call 1-800-399-0795.
Contact:
Wright & Schulte LLC
812 East National Road
Vandalia, Ohio 45377
1-800-399-0795