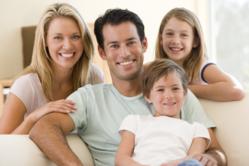 (PRWEB) October 05, 2012
Zane Benefits, which provides comprehensive and flexible alternatives to traditional employer sponsored health benefits, is the leader in defined contribution and private exchange solutions. Today, the company published information about individual health insurance subsidies under the PPACA.
The Patient Protection and Affordable Care Act (PPACA) includes provisions to lower individual health insurance premiums for Americans with household incomes below 400% of the federal poverty line, or FPL (that's the majority of Americans). The purpose of this article is to describe the massive health insurance subsidies provided under PPACA for people purchasing individual health insurance coverage through new public health insurance exchanges.
The article answers the following questions:

What types of tax subsidies does PPACA provide to people buying coverage in the public exchange?
Who is eligible for premium tax subsidies?
What are the amounts of the premium tax subsidies available in the individual health insurance exchange?
How will premium subsidies be provided?
What does this mean for businesses?
The article also covers several Individual Health Insurance Tax Subsidy Examples. Read the full article on Individual Health Insurance Premium Subsidies.
About Zane Benefits, Inc.
Zane Benefits, Inc, a software company, helps insurance brokers, accountants, and employers take advantage of new defined contribution health benefits and private exchanges via its proprietary SaaS online health benefits software. Zane Benefits does not sell insurance. Using Zane's platform, insurance professionals and accountants offer their clients a defined contribution plan with multiple individual health insurance options via a private health exchange of their choice.