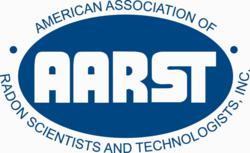 "We're pleased that this important risk prevention program will be fully funded under the Continuing Appropriations Resolution," said Carolyn Allen, AARST President
Fletcher, NC (PRWEB) October 05, 2012
The American Association of Radon Scientists and Technologists (AARST) announced today that it has confirmed the State Indoor Radon Grant (SIRG) program will be fully funded under the Continuing Appropriations Budget Resolution. Widely regarded as one of the most effective risk reduction programs operated by the US Environmental Protection Agency (EPA), SIRG is utilized by state and tribal programs to provide education and outreach efforts related to radioactive radon gas.
Radon is a naturally-occurring radioactive gas that derives from the decay of uranium. Colorless, odorless and tasteless, the gas can reach harmful levels when trapped in buildings. According to the US Surgeon General and EPA, more than 21,000 annual deaths are caused by exposure to radioactive radon gas, making it the leading cause of lung cancer among non-smokers. Nationwide, EPA estimates 1 in 7 homes contain elevated levels of radon gas.
"We're pleased that this important risk prevention program will be fully funded under the Continuing Appropriations Resolution," said Carolyn Allen, AARST President, "and we look forward to continuing to work with our legislative partners to ensure this vital program remains fully funded in the upcoming appropriations bill."
About AARST
Representing more than 2,500 certified radon professionals, AARST is the voice for the radon industry. For more information about this organization, visit AARST.org.