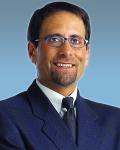 We are finally bridging the gap between the traditional internet marketing community with the underground industry of domaining
(PRWEB) October 06, 2012
Protrada, aggregator of major domain auction houses and premier domain name trading platform, today announced their new partnership with internet marketing thought leader, coach and teacher, Alex Mandossian.
Alex is a recognized internet marketing expert in hosting online training and coaching sessions. He speaks at seminar stages across the world, reaching thousands of people monthly.
"Partnering with Alex enables us to reach new global audiences and advocate domain trading to people who are looking for new investment opportunities beyond traditional asset classes" says Troy Rushton CEO of Protrada. "The partnership is the next step in Protrada's strategy to increase domain investment liquidity by expanding into new audiences through world class education and technology".
"Internet marketing can be hard work and domain trading is new and very exciting to people outside the domaining industry. The feedback I've received from my coaching team and our students is overwhelmingly positive, as our current audience of internet marketers are hungry to get involved with "low risk, high ROI" marketing opportunities. Domain trading is the perfect fit and an ideal new way to expand sales and profits for internet marketers" says Alex Mandossian.
Alex spoke to thousands in Denver last weekend, and will be sharing the stage with Donald Trump, Lord Sebastian Coe and Anthony Robbins amongst others, this weekend in London at The National Achievers Congress (NAC2012), and he'll be in Orlando, Nashville and Singapore before the end of the year. In addition to live seminars, Alex and Troy are organizing a series of virtual seminars and training events for Protrada's current members as well as new audiences.
Alex concludes "We are finally bridging the gap between the traditional internet marketing community with the underground industry of domaining".
"We are excited that Alex has joined forces with Troy and the Protrada team. Alex has been one of our most successful educators for the past decade and The Domaining Secrets program is aligned with our educational goals and objectives" says Michael Burnett, Success Resources.