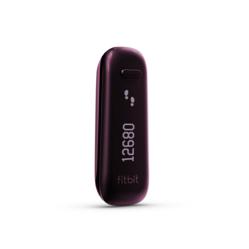 Retrofit is unique not only in the sheer amount of data we gather about our clients, but in how we assess and evaluate that data.
Retrofit Weight Loss CTO Doug Donohoe
Skokie, IL (PRWEB) October 05, 2012
The high-tech approach to weight loss just got easier.Retrofit Weight Loss is helping clients lose at least 10% of their body weight and keep it off by incorporating the new Fitbit One™ into its expert-led, data-driven weight loss program. Retrofit plans to include the just-released activity tracker for clients who enroll beginning in late October.
The aim of the Fitbit One tracker is to empower and encourage Retrofit clients by delivering real-time feedback while encouraging active lifestyles. Unlike old-school pedometers, Fitbit One tracks steps, distance, calories burned, and stairs climbed. And come nightfall, it measures your sleep cycle to help you see how to sleep better, and it can even wake you in the morning without waking your partner. With Fitbit Trackers, your stats upload wirelessly via computer, or select mobile devices (like the iPhone 4S). Powered by your stats, you can set goals, and track progress with charts and graphs.
The Retrofit team of wellness experts (registered dietitians, exercise physiologists and behavior coaches) analyzes the data and then conducts private Skype video sessions with clients, during which they create a plan to reach individualized weight loss and overall wellness goals.
"Collecting fitness and sleep information through wireless trackers and smart scales is just the first step to success," says Retrofit CEO Jeff Hyman. "As Fitbit makes more technological advances with their devices, Retrofit Weight Loss improves its ability to service our clients with high-tech data analysis."
"The Fitbit trackers are very successful with clients because they provide a constant reminder regarding their daily activity levels," says Retrofit Lead Exercise Physiologist Gary Ditsch. "When we look at the information over a longer period of time, it allows us to make assessments about a client's lifestyle and activity habits. The new Fitbit One allows our clients with busy schedules to share the information through their smart phones. Our team will have access to the data more consistently."
"We're looking forward to working with the new features of the Fitbit One, especially as it's the first activity tracker to provide Bluetooth 4.0 syncing to a phone, which is perfect, as our customers are always on the go" says Retrofit CTO Doug Donohoe. "Retrofit is unique not only in the sheer amount of data we gather about our clients, but in how we assess and evaluate that data. Through these great devices and open API, Fitbit brings us detailed and accurate knowledge of our clients' activities, which we utilize to create a personalized and effective weight loss program."
Retrofit has partnered with Fitbit to provide expert advice so that individuals get a personal touch added to their high-touch devices. The innovative weight loss company is working side-by-side with Fitbit technology to turn fitness and healthy nutrition into a lifestyle.
Retrofit (http://www.retrofitme.com) has successfully created an innovative program aimed at keeping America's business professionals healthy.
Flexibility and accountability appeal to on-the-go executives interested in incorporating lifelong wellness into their hectic daily schedules.
"Retrofit will help you fit it into your life," says TechStars CEO David Cohen, a Retrofit client. "It doesn't matter how busy you are, you can find time to do this for yourself."
Retrofit Weight Loss Advisory Board Member Dr. James Hill, PhD, one of the country's leading researchers in weight management explains that the new technology is a huge motivator, as the feedback guides the true effectiveness of the behavior changes for long-term sustainable results.
"We know that engaging in physical activity is essential for long-term weight loss," Dr. Hill says. "The new Fitbit One incorporated into the Retrofit program makes it easier for people to set and monitor physical activity goals and thus to be more successful in losing weight and keeping it off."
About Retrofit Weight Loss
Retrofit Weight Loss provides an expert-led, data-driven approach to weight loss, designed to deliver lasting results. Its innovative year-long program includes wireless monitoring of a client's weight, activity and sleep, as well as individualized counseling from a registered dietitian, exercise physiologist, and behavior coach.
Retrofit Weight Loss can be found on the Web at http://www.retrofitme.com and (855) 4-RETROFIT. Follow the company on Facebook at http://www.facebook.com/retrofitweightloss and Twitter at @retrofitme.
To schedule interviews with CEO Jeff Hyman, Dr. James Hill, client David Cohen or any of Retrofit's more than 60 wellness experts, please call Jennifer Zeidler at 855-473-8763
Ext: x776