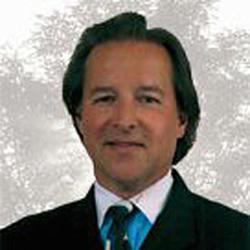 "Our speakers are world renowned for their individual expertise and together they offer rare insights into specific state programs and how they are working, or perhaps NOT, according to Dean Jeffery Telego of RTM.
(PRWEB) October 11, 2012
RTM Communications, Inc. and Bloomberg BNA invite you to join a distinguished panel to discuss these cutting–edge topics:  "Emerging Roles and Challenges for the State Licensed Site Professionals at Hazardous Waste Sites." 
This informative 90- minute presentation October 18, 2012 at 1:30 pm is designed to help your readers choose and work with licensed site professionals on contaminated real estate in Massachusetts, Connecticut and New Jersey. Ohio is also considering a LSP Program. Readers will learn how to:

Unlock the changing regulatory culture, roles and responsibilities of the LSPs
Gain insight about the challenges and different approaches LSP programs are taking at sites
Determine the extent of authority and liability for remedial investigations, deed restrictions, release reporting and property transfers
Learn about how LSPs are dealing with site reopeners and vapor intrusion issues
Hear lessons learned from practitioners with boots on the ground
In addition, you'll receive: Personal attention. Follow-up materials. CLE credits will be available.
Our Speakers are :
Jorge Berkowitz , LSRP, Senior Associate, Langan Engineering and Environmental Services, Inc.
Jeffrey Lambert, LEP, LSP, P.E, Associate and Manager, Conestoga Rovers & Associates
Greg Bibler, Partner and Chair of the Goodwin Procter LLP Environmental Practice
Lawrence Schnapf of Principal, Schnapf LLC and
Moderator is Dean Jeff Telego President of Risk Management Technologies (RTM) and RTM Communications, Inc.(RTMC)