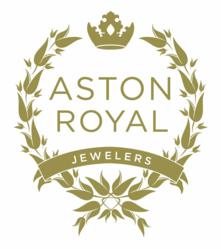 Denver, CO (PRWEB) October 05, 2012
We have all been touched in some way by breast cancer. This devastating disease reminds us how fragile life is, and how beautiful, courageous, resilient, and brave women who are fighting breast cancer truly are.
In honor of our sisters, mothers, friends and colleagues who are fighting the battle against breast cancer, Aston Royal (http://www.astonroyal.com) will donate 10% of all jewelry with the color pink during the month of October to the Susan G. Komen Foundation in support of National Breast Cancer Awareness Month. This includes any designer fashion jewelry made with Pink Sapphire, Pink Tourmaline, Morganite, Pink Amethyst, Pink CZ and/or 14-Karat Rose Gold.
Necklaces like Aston Royal's Breast Cancer Hope Necklace are designed with a heart, symbolizing the concern all women have for their sisters throughout the world. This pendant is a reminder that there is hope in detecting and being cured from the disease.
Remembering or celebrating a special person in one's life is made sweet with Aston Royal's Breast Cancer Awareness Hershey's Kisses Necklace. Featuring a 15.50mm x 17.70mm sterling silver Hershey's Kiss suspended from a gorgeous necklace, the pendant is finished with red ribbons. The world-famous "KISSES" tag at the top of the pendant says it all.
Breast cancer is the most common cause of cancer in women and the second most common cause of death for women in the U.S. (It's the leading cause of death for women between the ages of 45 and 55). Even though breast cancer is usually diagnosed as a result of an abnormality seen on a mammogram (a lump or change in consistency of the breast tissue), heightened awareness has led to increased detection of cancers in earlier stages and a resultant improvement in survival rates.
In 2011, there were more than 2.6 million breast cancer survivors in the USA. Even so, there is so much work that can and needs to be done to improve awareness and women's health. Aston Royal is proud to be part of this effort in supporting the race to finding the cure for breast cancer. For more information and to place your order, please visit http://www.astonroyal.com