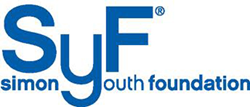 We have awarded over 10 million dollars in scholarships
Atlanta, GA (PRWEB) October 05, 2012
On October 4, 2012, BusinessRadioX®'s Atlanta Business Radio welcomed to the studio Dewayne Herbert with Simon Property Group. Co-hosts Lee Kantor and Stone Payton spoke with Herbert about his role with Simon, and about the Simon Youth Foundation's Bowling for Education.
Dewayne Herbert has worked with Simon Property Group for over 10 years, beginning as an intern at Tippecanoe Mall in Lafayette, Indiana, while a student at Purdue University. From there, he joined Eastland Mall in Evansville, Indiana, as the Assistant Manager of Mall Marketing. Herbert also served as the Manager of Mall Marketing at DeSoto Square in Bradenton, Florida. His career with the company brought him to Atlanta, where he is the Mall Manager at Phipps Plaza and previously served as the Area Director of Marketing over Phipps Plaza and Lenox Square. Herbert also serves as the co-chair of SYF Bowling for Education.
A national 501(c)(3) public charity headquartered in Indianapolis, Ind., Simon Youth Foundation, or SYF, ignites hope through educational opportunities for students who are at risk of dropping out of high school. To meet this mission, SYF supports two major initiatives: Simon Youth Academies and Simon Youth Scholarships.
In partnership with local public school districts, SYF supports 23 Simon Youth Academies in 13 states. Primarily located in Simon malls, Simon Youth Academies offer flexible schedules and small class sizes that make learning accessible to students who struggle to connect with material in a traditional classroom or school because they are homeless, bullied, battling serious illness, facing parenthood, working full-time to support their families, or facing other challenging personal circumstances.
According to Herbert, "We have awarded over 10 million dollars in scholarships" to high school students in every community that is home to a Simon. Targeting first-generation college students and those with demonstrated financial need, the Simon Youth Scholarships program furthers the SYF commitment to extending educational opportunities to all students who want to learn, no matter their personal circumstances.
Herbert said that the program began fifteen years ago and has graduated ten thousand students. In Atlanta, SYF recently held its annual Bowling for Education, raising over $100K for the Atlanta area program.
To hear more about SYF and Simon Property Group, please listen to a re-broadcast of this show at Atlanta Business Radio.
About Stone Payton:
For over 24 years, Stone Payton has been helping organizations and the people who lead them drive their business strategies more effectively. He is a Managing Partner at BusinessRadioX® and the author of SPEED®: Never Fry Bacon In The Nude: And Other Lessons From The Quick & The Dead, and has dedicated his entire career to helping others produce better results in less time.
About Lee Kantor:
Lee Kantor has been involved in Internet radio, podcasting and blogging since he started the Dr. Fitness and the Fat Guy show in 2005. Since then, Lee has interviewed well over 1000 entrepreneurs, business owners, authors and celebrities on a variety of shows and at live events. In addition to his hosting duties, Lee is a Managing Partner at Business RadioX™ and is committed to helping entrepreneurs and business owners in Atlanta learn how to use radio to dramatically grow their businesses.
About Atlanta Business Radio:
http://www.atlantabusinessradio.businessradiox.com
Each week, from the BusinessRadioX® studio in Sandy Springs, Lee Kantor and Stone Payton interview Atlanta, Georgia's top businessmen and businesswomen to learn what makes them the best at what they do.
About BusinessRadioX®:
BusinessRadioX® provides a turnkey solution for business owners who want to leverage the power of internet radio to meet their best prospects, establish credibility for their organization and heighten the placement of their brand in search engines rankings. With a professional venue and a proven formula, BusinessRadioX® helps hosts podcast their shows and create a regular stream of dynamic content to share with their prospects and feed the search engines every week. Programs are recorded and streamed live to the internet from our studios in the greater Atlanta area. For more information or to hear a live show, visit: http://www.businessradiox.com.