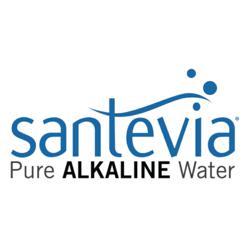 Professional Massage Therapist Practices like Knead A Little Heaven! understand the value of drinking Alkaline Water
(PRWEB) October 05, 2012
Delta, BC: "We are very pleased to have Knead a Little Heaven! offer our alkaline water products to their clients" states Yvonne Anderson, CEO of Santevia Water Systems. "The health and well being of our customers drives our company in all we do. New partners like Knead A Little Heaven! also fully understand the health value of drinking clean, mineralized, alkaline water. We are very happy to have them offer our products in St-Pierre-Jolys " continued Anderson.
Santevia products transform regular tap water into clean, filtered drinking water that is slightly alkaline and which contain the natural trace minerals as recommended by the World Health Organization.
"I was initially encouraged to promote Santevia products by my brother. He was amazed by the products, how great the water tasted and how healthy he felt by drinking Santevia Alkaline water." said Tanya Sabourin, owner of Knead a Little Heaven!. "Now, I am very excited to share what Santevia Alkaline Water has to offer to my friends, family and clients. Water is our basic need. If we want to have a healthy body, drinking the best (alkaline & clean) water is a great foundation for all other dietary changes and exercise."
About Santevia Water Systems
Santevia Water Systems Inc., located in Delta, BC Canada, manufactures and distributes water filtration and water mineralization products under the brand Santevia. The company's products are sold in Fitness Centers, Spas and Health Specialty Stores across Canada, USA, UK as well as online through it's own shopping cart and online Partner Referral Program. All products are built to ensure they adhere to the company's core values to offer Alkaline water products that are healthy, eco-friendly and cost effective.
About Knead A Little Heaven!
Knead A Little Heaven! is a private company of Massage Therapists located in St Pierre Jolys, MB, Canada. Established in 2001 it offers Male Massage Therapy, Certified Massage Therapists, Hand Massage Therapy, Physical Therapist, Reflexology, Pre-natal & Post-natal massage, tanning bed, detox foot spa and Swedish Massage Therapy. Licensed remedial massage therapist. Certified reflexologist since 1995.