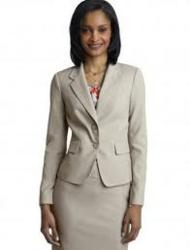 (PRWEB) October 04, 2012
A report on the best shopping malls in Nigeria has been published by Donny Lowy, the CEO of CloseoutExplosion.com, a Brooklyn closeout business with many Nigerian customers. The report reviews the top Nigerian shopping malls for retailers looking to rent a space for their clothing business.
The report reviews The Palms Shopping Mall, Ceddi Plaza and the Ikeja City Mall.
"If you are looking to open a dress shop or suit store in a Nigerian mall, your choice of the right shopping center can mean the difference between success and failure. Understanding what each mall offers, and what makes the mall desirable, can help you ensure that you are basing your clothing outlet in the right place," said Donny Lowy, who has many customers from Nigeria that purchase his brand name wholesale merchandise from his closeout Brooklyn warehouse. His wholesale inventory includes suits and dresses by Tahari, Jones New York, BCBG, Nine West, and other leading labels.
Nigeria is a very fashion aware market that has a very high appreciation for American brand name labels, and has shown a willingness to spend money on the designers that they like. But just having the right wholesale selection is not enough for a boutique in Lagos or Abuja to succeed. They need to located in a place where qualified shoppers will find them. It is for this reason that Closeout Explosion reviews the Nigerian shopping retail sector.
His report also contains a comment section where visitors can post their comments, ask questions, or share their ideas and experiences in the wholesale and retail business. While the report initially focuses on 3 shopping centers, the wholesale for Nigeria website plans to expand its coverage of the sector. Currently, the wholesale fashion site also covers other important topics such as:
Social Marketing Tools For Nigerian Retailers
Cooperative Business Strategies In Nigeria
The Sales Potential Of The Fast Food Market
Networking Opportunities In The Lagos Fashion Week Show
How The NIPOST Can Help Nigerian Boutiques Reach New Shoppers
Considerations Potential Wholesalers Need To Take Into Account
Profiting From The Lucrative Africa Wholesale Market
Donny Lowy has sold wholesale and closeout suits, dresses, shoes, handbags, dress shirts, and kids clothing to retailers from Africa who either visited his warehouse in person and made their own selection, or order assorted lots online. His sales range from small quantities to pallets. His experience includes supplying resellers throughout Africa, including Ghana, Botswana, Kenya, Malawi, Zambia, and Uganda.