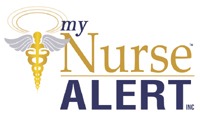 Bradenton, Florida (PRWEB) October 06, 2012
BRADENTON, FL, October 4, 2012 --- Nurse Alert Incorporated, a U.S. medical monitoring company, based in Bradenton, Florida today announced the appointment of Jodie Andre as its Florida Sales Manager. A seasoned sales and marketing professional, Andre has more than 25 years of sales and marketing leadership experience.
Jodie Andre will be based out of Cape Coral, Florida and will use her expertise to expand business development through out the state for Nurse Alert products My Nurse Alert and My Pedia Nurse. My Nurse Alert focuses on in home healthcare advice and responses and My Pedia Nurse is a new Pediatrics Nurse Triage Service to protect families and improve overall health and wellness of children.
Prior to joining Nurse Alert, Andre has had an extensive background in sales and marketing including Sales Trainer for The Ohio Credit Union League, A.D.P, and The Money Store, Account Executive for Expo Marketing and Director of Marketing for Rossi Shoes. Andre is the 2012 President of Florida Woman's Life Chapter 701 and writes for Bridge Business View online publication.
About Nurse Alert:
Nurse Alert is a modern company that is continually making improvements and adding new products to safeguard your life and give you peace of mind for you and your loved ones. Nurse Alert Call Center is fully HIPAA compliant, has a bi-lingual staff (English & Spanish) and is accredited by the Utilization Review Accreditation Commission (URAC)
Contact for more information:
Jodie Andre
Nurse Alert Inc.
239-590-5089
http://www.mypedianurse.com
http://www.mynursealert.com
Media Contact:
Jodie Andre 239-590-5089