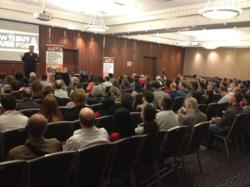 These creative strategies make houses easier to buy through carefully created terms to fit the needs and current situation of the buyer
(PRWEB) October 06, 2012
A recently conducted survey shows that 84 percent of Aussies feel it is more difficult to buy houses because of the continued increase in the cost of living. And as fewer people invest on real estate, more continue to lose money in maintaining negatively geared properties, according to Rick Otton.
"Most people are stuck with the traditional way of investing on real property, which is buy a house and take care of it until property prices increase," Australian property expert Rick Otton explained. "While waiting for an increase in home prices and for someone to actually buy their property, these individuals will have to spend heaps of money in property maintenance," Otton adds.
From Negatively Geared to Passive Income
According to Mr. Rick Otton, negatively geared properties could be turned into a source of passive income through innovative real estate investment strategies. "These creative strategies make houses easier to buy through carefully created terms to fit the needs and current situation of the buyer," Rick said.
Rick Otton has been sharing his creative property investment strategies for several years now and has helped create thousands of new and successful property investors. Most of his students have been able to turn negatively geared properties into positive cashflow within weeks.
One such student is David from Brisbane who negotiated a property in Cairns whose investor is in Queensland. After putting an ad in the local newspaper and phoning the local supermarket to ask for their help in sticking a copy of the flyer on the community noticeboard, David was able to find a suitable buyer in a couple of weeks.
"I got the help of the property's tenant in showing people through the house since I won't be there to do it. In return, I helped the tenants find a new place to move into." David explained. "The real property got sold at $300,000, I made $3,000 up-front cash deposit, a weekly cashflow of $170, and a backend profit of $70,000," David adds.
Learn These Innovative Strategies for FREE
Rick's creative property investment strategies are discussed in his recently published book, "How to Buy A House for A Dollar". But because Rick knows there are people who need to be shown and who want to actually see these strategies in action, he is conducting a series of one day live training seminars throughout the country.
"In eight hours, you will not only get a deeper level of understanding on these innovative and creative strategies. You will also be able to know how to effectively use them. And you will be more than thrilled to get started," said Rick.
This month, Rick will share his real estate investment strategies through a one-day live training seminar in Sydney. Get specific details on this event – and find out how you can register for a free seat – at http://www.howtobuyahouseforadollar.com/register.
About Rick Otton
For more than 20 years, Rick Otton has been identifying undervalued assets in the real estate market, snatching them up and selling them to build wealth. Otton is the founder and CEO of We Buy Houses, an innovative property firm that has been successfully employing his strategies in the U.S., U.K., Australia and New Zealand.
Otton formulated his strategy in the early 90s and within his first year of real estate investing acquired a portfolio of more than 75 properties. Since then, Otton has made millions in the real estate market, generating huge profits with little risk to his own capital.
Today, Otton is teaching Aussies how to enjoy the same success he has had, buying and selling residential real estate without the debt, risk and reliance on bankers that plague many conventional real estate investors.
Otton has been featured on a variety of Australian TV shows, including an ABC documentary, Today Tonight, A Current Affair and Insight. In 2007, Otton was featured on Channel 9's Hot Property, and gave away a home.
In addition to his television appearances, Otton has also been profiled in publications such as Australian Property Investor, Lifestyle Trader and Your Property Network, among others.
You can learn more about Otton and his innovative investment strategies by visiting http://www.rickotton.com.