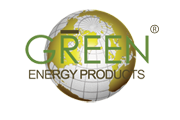 Pinecrest, FL (PRWEB) October 08, 2012
Green-Energy-Products.com, LLC, a small business that offers energy efficient products and services to consumers, has been accepted into the ENERGY STAR program because of G-E-P's commitment to improving energy efficiency in the United States and across the world. The ENERGY STAR program is a joint program of the Department of Energy (DOE) and the Environmental Protection Agency (EPA). The ENERGY STAR program was developed to help promote energy efficiency to the public, help protect the environment and lower energy costs for consumers.
The DOE and EPA have made G-E-P a valued member of the ENERGY STAR program, in part, because the company offers many ENERGY STAR-certified products on its website http://green-energy-products.com. These products have been tested and measured to ensure that they meet the strict energy saving standards of the EPA and DOE.
G-E-P is proud to join the ENERGY STAR program and will continue its mission to help homeowners and businesses achieve optimum energy savings by reducing energy usage and emissions, without sacrificing features, style or comfort.
ENERGY STAR-certified products offered by G-E-P include: Energy Management Systems, LED Light Bulbs and Smart Thermostats.