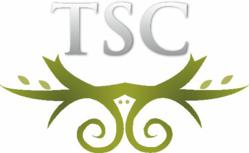 The new website is designed to showcase for Australian corporations the possibilities of branded ties n cuffs sets.
Sydney, Australia (PRWEB) October 06, 2012
Promotional items have long been a valuable asset for businesses. These products serve as a way for corporations to expose their logo and establish their brand to help create awareness and garner more business. There are a number of promotional companies out there, but very few who offer custom-made apparel to corporations that are high in quality. Now, Ties, Scarves n Cuffs, an Australian owned company, has announced a new website launch that offers custom-made corporate accessories and apparel to companies that are in search of high quality promotional products to help promote their brand.
Some of the most popular items offered on Ties, Scarves n Cuffs newly launched website are ties n cuffs sets. These items are staples worn on full business suits, which are the most common attire worn by people in the corporate arena. By offering custom-made ties, custom-made scarves, custom-made lapel pins and custom-made cufflinks, businesses can put their logo on a corporate accessory that is considered highly professional, sending a direct signal about the quality of their brand.
For events, companies frequently use scarves and lapel pins. Custom-made scarves provide warmth as well as branding during cold weather outdoor events. These are ideal because they can be reused away from the event to help create more brand recognition for the company whose logo is embroidered on the scarves. Custom-made lapel pins are another popular selection. These come in a variety of shapes and sizes and are made with high quality materials so that they send an image of quality and respect when worn.
Ties 'n' cuffs and other items chosen as gifts or giveaways by corporations send a direct signal about the brand that has chosen them. With the newly designed website, Ties, Scarves n Cuffs aims to provide high quality products with unique designs to help businesses put their best foot forward and impress clients, as well as their own employees. For each customer, Ties, Scarves n Cuffs works to help them find the perfect design that will stand out on the custom piece of clothing they have selected while maintaining an elegant image.
With the help of the experienced team at Ties, Scarves n Cuffs, customers can get free consultations about design. The prices remain low for all customers in an effort to lower the impact on the bottom line of the corporation. With their redesigned website, Ties, Scarves N Cuffs aims to bring more awareness around the possibilities of custom-made ties n cuffs and other accessories, and help companies get more out of their promotional efforts.
About Ties, Scarves n Cuffs: Ties, Scarves n Cuffs has over 50 years of experience providing high quality customised corporate accessories to companies across Australia. Each of the items they sell, including custom-made ties, cufflinks, scarves and more, are made using the finest materials. When corporations order from Ties, Scarves .N Cuffs, they can expect fast delivery times and top-notch customer service. For more information and sample images of the products that are available for customisation, visit their newly redesigned website at http://www.tiesscarvesncuffs.com.au/.