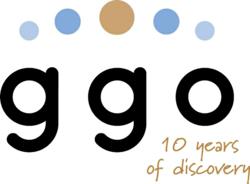 "We are employing highly sophisticated analytics and machine learning to reduce human labor in the identification of responsive documents",
Seattle, WA (PRWEB) October 05, 2012
Leading E-Discovery solutions provider GGO is taking time out this week to mark the company's 10th year of e-discovery service to leading law firms and corporations. GGO provides data preservation, collection, and processing, hosted review and document production in response to litigation, government investigations or other legal matters.
GGO was founded by brothers Dan and Bill Gallivan and partner Barry O'Melia, with a focus on providing highly responsive service backed by excellent technology. Operations started in Seattle 10 years ago, and today GGO consultants and project managers serve clients across the globe from hosting centers in California, Texas, New York, London and Hong Kong.
The e-discovery industry is on a soaring growth path of 15% or great CAGR, and the industry is transforming as data volumes explode, and corporations face challenging compliance regulations. "Our success is based on 3 fundamentals" said Bill Gallivan, "Great relationships with clients who trust us, a strong mix of talent and dedication in our GGO team members, and the best technology in e-discovery." The Gallivans realized early on that the industry was lacking in affordable user-friendly software for document review. In response to that need, GGO introduced the Digital WarRoom software platform - a disruptive technology designed to make dispute resolution affordable to lawyers representing any case – from the smallest employee dispute to the largest IP or commercial litigation matter.
A Bright Future for GGO
Dan Gallivan designed the Digital WarRoom technology and continues to serve as chief technology officer at GGO, driving the technical strategy to address rapid change in the nature and volume of digital content. "We are employing highly sophisticated analytics and machine learning to reduce human labor in the identification of responsive documents", he said. "GGO offers a service we call Gist™, a process using analytics and clustering to inform the user about the document set and provide predictive relevancy. This is truly the future of e-discovery, especially for large cases."
Notable Cases and Projects, 2002-2012
GGO has processed and hosted hundreds of terabytes of email, business documents, images, video, and other digital content in more than 3,000 matters over 10 years, many high profile cases:

Supported some of the largest Patent and trademark disputes in recent tech industry history; several related to cell phone and wireless communications, and large internet retailers and auction sites. (2003 to date)
Assisted King County prosecutor Norm Maleng with computer forensics in the Green River Killer matter.
Provided e-discovery services in the industry-wide computer chip and memory (SRAM and DRAM) price fixing investigations. (~1999-2002)
Worked on the high profile insurance dispute on the World Trade center, aftermath of 9/11 (2002/2003)
Served as custodian of all confidential data from Law Firm, Brobeck Leger & Harrison LLP (liquidated in 2005). Brobeck, a Silicon Valley law firm, held many business planning documents spanning from 1998 to 2002, chronicling the dot-com 'bust'. Curators and the public agree that these digital records document one of the most extraordinary episodes in the history of capitalism, the explosion of internet technology companies in the 1990s.
The GGO executives also expect the future growth to include significant global activity, as cross-border litigation rises. The GGO forensics team experts have conducted extraction of foreign documents and data for US federal courts while complying with European and Chinese privacy laws. GGO has conducted data collections in Estonia, EU, Turkey, China, Taiwan, Hong Kong, Japan, Korea, Vietnam, Malaysia, Borneo, Indonesia, and Australia.
About GGO
Since its inception in 2002, GGO (Gallivan Gallivan & O'Melia LLC) has successfully completed over 3500 complex e-discovery matters. In 2011, GGO introduced the Digital WarRoom® line of software products, spanning the entire e-discovery lifecycle from capture through processing, review, and production. Customized services include M&A target data preservation and internal data mining and investigations. GGO offers a TAR (technology assisted review) practice, providing Gist™ advanced analytic service, an expert-assisted technology used to extract statistically significant phrases and patterns directly from a data set. Patterns extracted using the Gist process are tuned and used by attorneys within the platform to locate semantically similar documents and to conduct efficient tagging of documents for privilege or responsiveness, drastically reducing the time and cost of legal document review.
Headquartered in Seattle, GGO offices are located in New York, Santa Clara, San Francisco, Dallas, Los Angeles, and London, serving all metropolitan markets in Europe, Asia and North America. Leading global corporations, Fortune 1000 companies, Am Law 100 law firms, and government agencies, including the Library of Congress, rely on GGO for robust technology and personalized service. To learn more about GGO, visit http://www.ggollc.com