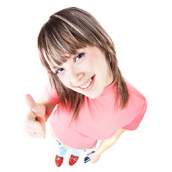 We thought we would give some advice for the younger generation.
London, UK, 5 October 2012 (PRWEB UK) 5 October 2012
The UK's leading model agency directory explores all aspects of the modelling industry, providing aspiring and existing models with relevant information to keep them safe. Highlighting the dangers for models trying to aspire to the supermodel body, UKMA tackle taboo subjects such as eating disorders and depression. Their new pages are launched today with the aim of helping teenagers cope with the pressures of the industry.
"The world of teen modelling is rife with both boys and girls affected by eating disorders," explains Jim Dawson, Chief Press Officer for UK Model Agencies." There's so much pressure on a model to fit the stereotypical stick thin size zero that we thought we would give some advice for the younger generation. As a teenager's body changes and hormones kick in, self-image is already a big problem for some, especially with teenage girls. Our new pages are aimed directly at teens themselves, but we've also got a new section aimed at parents of teen models, giving helpful advice on seeing the signs of depression in teenagers, as well as self-image and eating disorders."
The team at UK Model Agencies advise models on all issues every day, having forms to fill in those who need help, especially for any teen model with questions relating to the industry. Visited by over 25,000 models, model agents and modelling photographers every month, the winning website is there to help they say.
"Teenage depression isn't just a case of bad moods and occasional bout of melancholy," says Helen Stark, Fashion Editor for UK Model Agencies." To be a teen model dealing with depression could mean having too much pressure put on such young shoulders. It's a serious problem which can impact on every aspect of a teenager's life and can also lead to problems at home and school, as well as within their own modelling circle." She goes on to say, "it can also lead to drug abuse and self-loathing and even violence or suicide for some. If you're a concerned parent, teacher or friend, there are many ways you can help your teen model to get through this period, talking about the problem and offering support can go a long way towards your teenager getting back to the way they used to be."
The new sections offering teenage modelling advice are open today, and UKMA promise a lot more to come over the following few weeks. The new pages ask questions which can hit close to home, they warn, but tackle subjects which need broaching, subjects which are a very real part of the modelling industry today.
See new pages as they are added at http:www/ukmodelagencies.co.uk by filling in the form and getting some modelling advice.