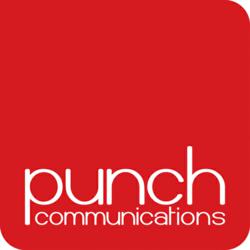 Companies must ensure their website contains high-quality and relevant content, even if this means undertaking work to bring it up to scratch.
London, UK (PRWEB) October 06, 2012
Another Google algorithm update was rolled out last week, meaning websites that have a keyword term within the top level domain must contain high-quality content if they are to continue ranking high in the search results, says integrated SEO, social media and PR agency, Punch Communications.
The update, which was announced via Twitter by Google's head of webspam, Matt Cutts, "will reduce low-quality 'exact-match' domains in search results". Furthermore, the twentieth Panda algorithm update was released on 27 September, which has reportedly affected approximately 2.4 per cent of searches in English. Although the two revisions are separate, each are ultimately concerned with combatting low-quality websites appearing in search engine results pages.
An exact match domain is one that corresponds precisely to a user's search query. Such domains have historically often been purchased in order for a business to rank well on a search for the service or product it offers. For example, a company called ABC Ltd that sells glass bottles may have opted to acquire the domain glassbottles.com rather than abcltd.com to obtain visits from people searching for glass bottles. If a site such as glassbottles.com contains valuable content that is relevant to visitors it will continue to rank well for the term 'glass bottles', but if it has not and is merely trying to game the search system through an exact match domain, it will see its position in Google drop.
This is an issue that has been on the search giant's radar for some time but it has taken nearly two years for it to be addressed through an algorithmic change. In November 2010 at the digitally focussed conference PubCon, Cutts said Google would be looking at why exact match domains rank so well when they should not automatically do so.
Pete Goold, managing director of integrated PR, social media and SEO agency Punch Communications, commented: "Google is very much concerned with quality web content that is designed to assist visitors, as is clear from its ongoing Panda updates and data refreshes. This latest "exact-match" algorithm change is just yet another step forward in reducing the number of low-quality sites appearing in search results.
"It is certainly not a disastrous situation for businesses that have significant keywords within their top level domain. However, they can no longer rely on this as a strength and must ensure their website contains high-quality and relevant content, even if this means undertaking work to bring it up to scratch."
For more information on the integrated services that Punch offers, please visit http://www.punchcomms.com or call 0044 1858 411 600. Punch is currently recruiting, so to learn about the PR, SEO and social media jobs available, visit the website or email working (at) punchcomms (dot) com.