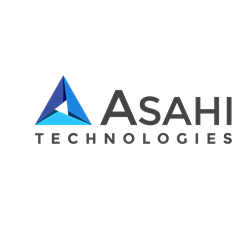 Managing millions of transactions to the processing networks for merchant customers needs better security, Asahi Technologies provides cutting edge payment solutions that can be trusted upon
(PRWEB) October 05, 2012
Online Businesses are increasingly opting for secure payment gateways to integrate with their website. This is due to the growing concern about online fraud and swindles, which can affect business and are crucial to maintain a successful e-Commerce site. Aiding online businesses on this issue, Asahi Technologies a custom software solutions firm based in New York, provides online merchants to integrate with a wide range of secure payment gateway applications by handling online transactions, including PayPal, Google Checkout, Authorize.net, Cyber Source and Linkpoint.
"Managing millions of transactions to the processing networks for merchant customers needs better security, Asahi Technologies provides cutting edge payment solutions that can be trusted upon" said Vinod Subbaiah, CEO of Asahi Technologies. And to help business expand globally, the gateway lends online merchants the option to accept international remittances and payments. Moreover, since customer information is not stored on the mobile phone or in user accounts, making this payment module to be extremely safe for worldwide payment acceptance.
To help firms learn more about Payment Solutions, Asahi Technologies provides a free online consultation to clients letting them understand their Gateway Integration options. The firm also provides payment solutions for online businesses customized for mobile devices.
About Asahi Technologies
Asahi Technologies is a New York based web design and development firm that provides software consulting and Web solutions to small and medium level businesses all across North America. Asahi Technologies specializes in responsive design, cloud computing, online marketing, mobile application development and open source technologies. Under the leadership of Mr. Vinod Subbaiah, who himself started his career as a software programmer, Asahi Technologies' team comprises of experienced software professionals having extensive knowledge of technology with B2C and B2B operations. The firm's headquarters is located in New York City, NY.