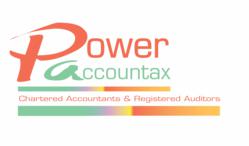 150 BBC actors, musicians and presenters could be avoiding paying their tax.
Southampton, Hampshire (PRWEB UK) 5 October 2012
It has been recently reported cthat "the taxman has started cracking down on a loophole that allows thousands of civil servants and BBC workers to pay lower rates", according to Martin Beckford from the Daily Telegraph. They do this by working as contractors or freelancers as opposed to being employees on the BBC payroll.
The story of so called tax sheltering started when Jeremy Paxman from the BBC mentioned that the BBC has for years allowed its staff to be paid through companies, therefore saving tax.
By staff offering their services as freelancers or contractors means that they can invoice the BBC for their services and only pay 20% corporation tax. This avoids the BBC paying 13.8% employers National Insurance and the so called "disguised employee" paying 12% employees National Insurance. This results in a massive tax saving of 25.8% collectively between both the BBC and its worker in just national insurance payments.
Christopher Hope and Neil Midgley stated how almost "150 BBC actors, musicians and presenters could be avoiding paying their tax." The Public Accounts Committee of the BBC did state that 148 of its 467 on screen presenters were paid through limited companies as opposed to being employed on the companies payroll. This could result in significant avoidance of national insurance liabilities.
The extent to which such contractors and freelancers are truly self employed and those that are employees being paid through companies is truly unknown at this point. However it has not always been a clear cut line to know when someone is a truly self employed or an employee. The HMRC has specific legislation and guidance on this called known as "IR35". Recently the HMRC have been launching several initiatives to help ensure taxpayers pay the right amount of tax. The IR35 crackdown however has been slow to take off due to the complexity of case law and rulings in this area.
There are various tests that can be relied upon through case rulings on who is regarded as an employee and who can be deemed to be self employed. There are key tests, such as rights of "substitution", being able to substitute your services with another person and still being able to be paid under the contract. Then they are tests such as "Mutuality of Obligations", whereby the worker has a right to refuse work or not take on more work within the contract period or outside the contract period. The "control" test, as in who has the ultimate control in the way the work is performed. The HMRC have to prove several of these tests to deem a worker as a true employee. This may not always be clear cut in general, leave alone the complexities and ways in which the BBC may hire its staff, freelancers or contractors.
They may be actors, musicians and many thousands of BBC workers who are indeed not employees in terms of case law and those that fall into the grey area. Entertainers may work for many different production companies and not only the BBC, which would not necessarily make them employees.
It is interesting to note however, that should any of these so called "disguised employees", be deemed to be employees of the BBC, there personal service companies would be liable to the extra tax and not the BBC. Therefore the party ultimately to loose are the disguised employees themselves and not the BBC.
They however may be a call to have contracts reviewed and ensure the correct rights and obligations are placed in contracts for those who are genuinely self employed by the BBC and can safely use their own limited companies. Therefore it is important based on recent press articles for those self employed by the BBC to have these reviewed by Chartered Accountants for contractors, that are IR35 accredited with the appropriate IR35 training to represent their accounting interests and limited companies. Umbrella and offshore structures are risky and need not be used if there is genuine self employment.
About Power Accountax: Rajesh Kohli BSc FCA is the Managing Principal of Power Accountax Ltd, a 12 year established Chartered Accountants firm specilising in IR35 and contractor & freelance accounting needs. This includes company setup, payroll, VAT, IR35 contract reviews. Power Accountax is IR35 accredited by PCG. (The Professional Contractors Group).