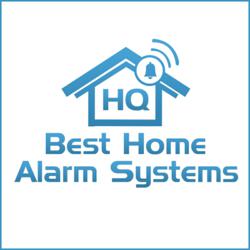 LIfeShield Security stays on the bleeding edge of technology and innovation and that's why BestHomeAlarmSystemsHQ.com awarded them with an Excellence Award
Los Angeles, CA (PRWEB) October 05, 2012
BestHomeAlarmSystemsHQ.com is the nation's number one resource for independent and unbiased home security systems reviews. The national review site ranks home security companies and their security systems on an annual basis and presents the results on their website so consumers can make an educated decision by comparing the best home security systems.
In addition to ranking the top home security companies they also provide Excellence Awards for those companies who stand out in a specific area. This year LifeShield Security earned the Excellence Award for Technology and Innovation. LifeShield Security's home security systems come equipped with backup monitoring methods in case the primary method goes down. Their home security systems also have multiple central controls. In the event the main control is compromised a backup control will pick up the signal and contact the central monitoring station during an emergency.
"LIfeShield Security stays on the bleeding edge of technology and innovation and that's why BestHomeAlarmSystemsHQ.com awarded them with an Excellence Award", said Mike Bristow, the Senior Editor for BestHomeAlarmSystemsHQ.com.
LifeShield Security is accredited with the Better Business Bureau and carries a high rating. Their wireless home security systems come fully equipped with cellular monitoring services, backup monitoring methods and their patented fire protection. LifeShield Security maintains over 20 patents in their home security equipment and technology. It's for these reasons why BestHomeAlarmSystemsHQ.com has recognized and awarded them with the Excellence Award for Technology and Innovation.
To read the full LIfeShield Security review, visit BestHomeAlarmSystemsHQ.com.
About BestHomeAlarmSystemsHQ.com
BestHomeAlarmSystemsHQ.com is a national home security review site that is dedicated to providing consumers unbiased and independent reviews of home security companies and home security systems. They conduct annual reviews of the leading providers and rate and rank them in an easy to consume format online. Their goal is to provide consumers with the information they need in order to purchase the best home security system for their family.