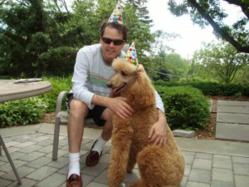 Kindle Ritual makes publishing Kindle books fast and simple - essentially removing all the painful tasks associated with publishing on Amazon.com.
Scottsdale, AZ (PRWEB) October 05, 2012
Brian G. Johnson's Kindle Ritual has just been released amidst a flurry of online buzz about the new Kindle publishing and promotion software and training course.
Johnson, the co-creator, has been using the methods taught in the course and the software to rapidly publish and promote books on Amazon.com's Kindle. Johnson's site shows how several of his Kindle books are now bestsellers as a result.
Publishing on the Kindle platform has become a low-cost and popular strategy for authors, experts and businesses to increase profits, recognition and to generate business leads.
Kindle Ritual is a step-by-step training program for aspiring or frustrated Kindle authors who want to speed up the process of publishing a book and then promote it to increase their monthly profits.
The new program comes with training resources, software to accelerate the formatting, book cover creation process, and the promotion of the site, including using social media to increase reviews and visibility.
"One very interesting benefit about the Kindle Ritual course is the software, which will create a book promotion web site to help you promote your book online, which can result in increased rankings and sales." said Ayers of StrategicProfitsFormula.com.
Kindle books are currently out-selling paper books at a rate of approximately two to one according to Johnson who says that the average Kindle owner buys three times as many books after purchasing a Kindle.
Inside the course, Johnson teaches strategies for identifying hot niches and how to get ebooks written quickly either in-house or through several techniques which leverage third-party writers or experts.
Those interested in publishing on the Kindle platform should visit the official Kindle Ritual site here.
Purchasing the course and software from another site is not recommended due to the 60 day guarantee and official updates offered on the official site.