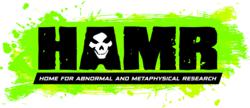 "Ghost hunting is usually fairly complicated. But whatever is inhabiting these Westlake stores is making it pretty easy for us," said Nathan Clapp, Lead Investigator for HAMR.
Lenexa, KS (PRWEB) October 08, 2012
Paranormal activity, including noises, temperature fluctuations, disturbed inventory and apparitions, have been reported in several Westlake Hardware neighborhood stores across the region. An investigative team from HAMR has been called in to document this activity.
"You know, ghost hunting is usually fairly complicated. But whatever is inhabiting these stores is making it pretty easy for us," said Nathan Clapp, Lead Investigator for HAMR. "We're getting numerous hits at multiple Westlake locations. It's really quite strange."
Westlake Hardware will be keeping HAMR professionals on the case to document further occurrences. Results of their inquiry to date can be found at TeamHAMR.com/case468.
Based on this activity, Westlake Hardware has prepared a ghost-proofing tip sheet to aid customers in protecting themselves and their homes from a similar fate.
10 Tips to Ghost-Proof Your Home
Concerned about ghosts moving in? We don't blame you. They can be difficult to live with – and decimate resale value. So if you're hearing eerie noises, experiencing cold spots, or anything else that suggests poltergeists may be present, Westlake Hardware suggests the following:
1. Ghosts prefer dark, or dimly lit rooms. However, it can be rather costly to leave lights on all night to ward them off. Consider upgrading to LED or CFL bulbs in all fixtures to maintain an unfriendly atmosphere for spirits, without undue hardship at the end of the month.
2. It turns out ghosts scare everyone – even themselves. So place a mirror in each room facing the door. Spirits entering the room will see their reflection and be frightened away.
3. Ghosts can be surprisingly noisy, but the creepy clanking sounds coming from your basement might just be your old pipes needing some pipe insulation. Add a layer of protection where pipes come in contact with framing or framing hardware.
4. Rumor has it spirits like to solicit help from a team of furry accomplices to do their dirty work. The fall season is the perfect time of year for mice, rats, squirrels and spiders to come inside your home and wreak havoc. Take down the welcome mat and stop these coconspirators in their tracks with a variety of trap options such as old-fashioned snappers, electronic or no-kill varieties.
5. Is all this paranormal talk making you feel jumpy? Improve your peace of mind with a home security system or alarm bar. Bars fit inside most sliding doors or lodge against a doorknob to create an old-fashioned doorjamb. Best of all, you can choose from either a barking dog or a powerful siren noise to give ghosts a taste of their own medicine.
6. Feeling an unexpected burst of cold air is often a powerful sign of paranormal activity in your house. Protect yourself from ghostly temperature fluctuations and get ready for winter by sealing up drafty windows and doors with caulk, gap-filler and weather stripping.
7. Clanking chains are often associated with hauntings. Pick up your own four to six-foot length of grade 30 steel chain to clank and help convince ghosts your property is already occupied with spirits.
8. Have a porch? Paint the ceiling Haint Blue. Spirits can't cross water, and painting the ceiling the color of it confuses them and keeps them away. To make the project go faster, be sure to buy paint and primer in one.
9. Eerie squeaking from your stairs? Tighten noisy floor joints easily with Squeeeek No More screws, screws designed specifically to fix squeaky floors. The Squeeeeek No More kit has 50 screws that are scored one inch from the head and coated with a special wax.
10. Do your pets seem possessed? Keep your fuzzy friends occupied with a plentiful supply of treats and chew-toys. Or, try the Snuggie for pets – a blanket made specifically to keep a puppy warm and impenetrable from evil spirits.
For more information and ideas how to ghost-proof your home and escape harassment from beyond, visit your local Westlake Hardware and make sure to check teamhamr.com/case468 for updates on any additional ghost sightings throughout the month of October.
About Westlake Ace Hardware
Westlake Ace Hardware was founded in 1905 and today operates 85 neighborhood hardware stores in Missouri, Kansas, Nebraska, Iowa, Oklahoma, Texas and New Mexico. Westlake is the largest member of the Ace Hardware Cooperative, giving the company access to over 70,000 items. Westlake product categories include traditional hardware categories such as fasteners, tools, plumbing and electric supplies and paint. Westlake also offers a wide range of lawn and garden products and operates large Garden Centers adjacent to many of its stores. For more information, please visit westlakehardware.com.