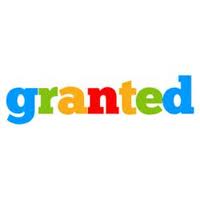 At the moment, there are 42,930 sales manager positions on Granted.com, an indicator that the market outlook is, in fact, increasing.
Pasadena, CA (PRWEB) October 05, 2012
In challenging economic times, there is increasing demand for sales managers and their business generating expertise, according to the Bureau of Labor Statistics, data backed up by job search engine Granted.com.
The BLS report known as the Occupational Outlook Handbook shows that sales manager positions are projected to increase by 12% between 2010 and 2020 rising from 342,100 jobs in this sector in 2010 to 382,300 jobs by 2020. The handbook notes that this rate of growth can be more accurately attributed to sales manager positions in business-to-business related fields rather than business-to consumer because of an increase in online shopping where sales representatives are not as vital.
The report also indicates sales manager positions will maintain this steady rate of growth because they are so vital to companies. They are highly unlikely to be laid off or fired because of their importance to the success of a business.
While this might seem out of sync with some other job reports released recently, the finding is verified by Granted.com. Per Harrison Barnes, CEO of Granted, "the job search engine currently has listings for nearly 43,000 sales manager jobs all across the country, a solid number for this market that should show a steady increase over the coming months and years."
About Granted.com
Granted.com is a job search engine designed to make the process of finding employment and hiring employees easier for job seekers and job creators alike. It was founded in 2012 by Harrison Barnes and is a part of the Employment Research Institute in Pasadena, CA.