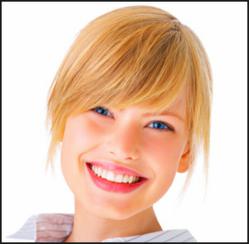 But while you can't hold back the hands of time, you can soften its impact on your face by benefiting from the latest plastic surgery techniques.
Park City, UT (PRWEB) October 11, 2012
Is a facial expression attracting people or turning them off? Is it a mirror for personality or creating a false impression? And how much is aging to blame for any negative reaction that is being generated?
While a woman might be a happy, contented and generally satisfied-with-life person, the impact of accumulated years might be making appearance say just the opposite. According to a study presented at the meeting of the American Society for Aesthetic Plastic Surgery (ASAPS), eyelid positions and brow shapes can influence people's perceptions of our reactions, moods and emotions. Frown lines and furrowed brows, for example, can make a person appear angry, while drooping eyelids and excess forehead skin could indicate tiredness or aging.
But while one can't hold back the hands of time, one can soften its impact on the face by benefiting from the latest plastic surgery techniques.Anti-aging brow solutions can help. While an overall facelift can wipe years off looks, spot-treatments concentrating on specific areas such as the forehead can have a significant positive impact on appearance.
According to the American Academy of Facial Plastic and Reconstructive Surgery (AAFPRS) 2011 report called "Trends in Facial Plastic Surgery", brow lifts (forehead lifts) were among the top 10 procedures performed in 2011, averaging 16 per surgeon. Forehead (or brow) lifts were definitely more popular with women, and with the older crowd in general, with 58 percent in the 35 - 60 age group, followed by 40% in the 61 and up group.
Traditional facelifts involve incisions at or in the hairline, above the brow or in the mid-forehead, while brow lifts done endoscopically are less invasive. In all cases, the goal is to modify the forehead wrinkling and drooping brows by tightening (and possibly removing) excess loose skin.
Botox and dermal fillers (both injections and implants) are other alternatives that can successfully send those "aging expressions" on their way. Botox works by weakening or paralyzing specific facial muscles, thereby reducing or eliminating previous skin creasing while avoiding creating of new ones. On the other hand, dermal filler injections and implants plump up the face, effectively eliminating the drawn and hollow appearance in areas such as the temples.
From a cost perspective, the average cost of a forehead lift has dropped from $4,802 in 2008 to $3,861 in 2011, according to the AAFPRS study. But more importantly is the impact it can have on your overall appearance and the perception it has on those around you.