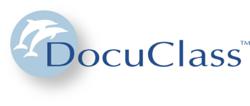 with DocuClass, we expect cost reduction reaching up to 40%
Pittsburgh, PA (PRWEB) October 13, 2012
PricewaterhouseCoopers(PwC), Peru realizes over 30% in operational savings by implementing "DocuClass", a robust process oriented Document Management Software by Cima Software Corporation.
DocuClass has been deployed within PwC, Peru in several departments: Legal, Tax, Quality Assurance as well as Outsourcing, Marketing, and Human Resources. Due to the flexibility of DocuClass, each department uses the system to meet their individual needs.
For example, the Outsourcing department utilizes it to manage all client documentation, from the proposal stage to the project completion stage while keeping track of the different requirements and conditions at every phase of the project. Moving over to the Human Resources department, the system is used to control both employee documentation as well as internal processes such as hiring, contract management, employee evaluations and employment termination.
The marketing department uses DocuClass as a tool to distribute publications quickly within the firm. These publications could be management announcements, trade journals, and the like. In other departments, DocuClass is used to automate contract generation and approval processes, monitor contract/license expiration deadlines, trigger alerts, manage correspondence, and efficiently perform back-file scanning operations. In addition, information managed and maintained in DocuClass, is used to support the functions of their accounting and finance departments.
No matter where DocuClass is installed, the entire life cycle of documents, information and their related processes can be optimized and securely managed.
PwC administrator, Luis Sánchez Lescano is excited with the results - "We have a very good experience with DocuClass. The software is functional and user-friendly, and has allowed us to optimize and automate manual processes. I estimate that it has resulted in a cost reduction of about 30% in logistics operations, use of space and information search and retrieval; as we go forward automating other processes with DocuClass, we expect cost reduction reaching up to 40%."
About Cima Software, Inc.
Cima Software Corporation, headquartered in Pittsburgh, PA, is an international information management organization, specializing in creating and delivering innovative, affordable, and process-oriented document management solutions. Cima is constantly expanding its product suite and can now be deployed on premise or in the cloud through DaaS (DocuClass as a service). To learn more about Cima's complete range of products and services visit http://www.cima-software.com.