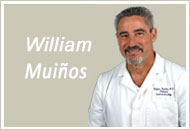 We're all about creating long-lasting lifestyle changes… one child at a time
Miami, FL (PRWEB) October 08, 2012
The recent passing of National Childhood Obesity Awareness Month has reminded America of the very real epidemic its youth is currently facing. On Thursday, October 4th, billboards with the tagline "kids' weight loss" will be seen across the Miami-Dade county area. The billboards are a part of a larger marketing program by The Kids Health Club to raise awareness about children's health and childhood obesity. The program is aimed at parents with children, teenagers and young adults who are overweight and seeking a holistic treatment. The program is one of a kind in the US and is the doctors' preferred weight loss program for kids.
"We're all about creating long-lasting lifestyle changes… one child at a time," says William I. Muiños, M.D. "It's a safe and fun five step weight loss program for kids, and unlike summer camps, or so-called fat camps, we operate year round," continues Dr. Muiños.
The program's unique five steps include a medical examination, psychological evaluation, nutritional meal plan, exercise program and maintenance. It's an integrated effort by nurses, psychologists, dieticians, exercise physiologists and physicians. The child's whole family is also educated about the process and proactive participation is encouraged.
"Our patients see results within the first two to three months of joining the program. They are able to considerably lower their body mass index, fat mass, cholesterol and insulin levels as well as change the behaviors that have caused the obesity" says Dr. Muiños.
The Kids Health Club has achieved a 90% success rate for all patients on the program. They work towards a true lifestyle change and healthier future for both the patients and their families. The Kids Health Club has been interviewed on Univision, Telemundo, CNN en Español and Univision radio on all aspects of the program. Contact them to get your child started on the five step program today.
###
If you would like more information about this topic, or to schedule an interview with Dr. Muiños., please call (305) 397-8694 or email at info@thekidshealthclub.com