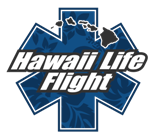 "Hawaii Life Flight's accreditation with NAAMTA gives distinction to our air medical program as it creates standards for us to be measured by and be accountable for." Dawn Guillermo, Program Director
Honolulu, HI (PRWEB) October 09, 2012
Second Year Accreditation Anniversary – Congratulations Hawaii Life Flight
The National Accreditation Alliance of Medical Transport Applications (NAAMTA) would like to congratulate its Alliance member Hawaii Life Flight for reaching its two-year Medical Transport Accreditation Anniversary.
With aircraft and crews strategically placed throughout the Hawaiian Islands, Hawaii Life Flight has excelled in serving the people of their State for over 30 years. They take great pride in their employees and in the safety and reliability of the services that they provide to each patient every day.
Hawaii Life Flight demonstrates their commitment to maintaining quality practices through adherence to the NAAMTA Standards, which focus on quality of patient care and transport safety.
Dawn Guillermo, Program Director states, "Hawaii Life Flight's accreditation with NAAMTA gives distinction to our air medical program as it creates standards for us to be measured by and be accountable for. Our program has always operated with safety first, and the highest quality care for our patients. Working with NAAMTA to achieve their Accreditation has really brought these principles to the forefront. As an accredited NAAMTA Alliance member, we have the full support of NAAMTA and are kept up to date on the latest standards of our industry.
We are proud that by partnering with NAAMTA, Hawaii Life Flight has improved on our organization's efficiency by having target air medical standards to goal toward and maintain. By NAAMTA also being the only medical transport accreditation organization to obtain the prestigious ISO 9001:2008 Certification for Quality Management System, we feel honored to be able to say we have achieved NAAMTA Accreditation.
Hawaii Life Flight prides ourselves with putting the island communities first; we have an obligation to the State of Hawaii to provide safe, compassionate and efficient air medical transportation. We are extremely active in island-wide events and well known for our free community outreach education programs. We have our own in-house Outreach Education Coordinator who provides TNCC, PALS and ACLS Certifications for medical community members by traveling to hospitals on different islands to provide the service. This is extremely beneficial; outer island hospital staffing needs are not disrupted and no additional travel costs are incurred by the hospitals.
We also reach out to Hawaiian communities by speaking at events about the value of our air medical transport membership program, providing high-interest skills training like CPR, and supporting rural hospitals with medical equipment donations to providing our flight nurses and paramedics to run mock training codes for ER staff.
Hawaii Life Flight's principles align well with those of NAAMTA; we have become a stronger and more proficient program thru their Accreditation."
About NAAMTA
NAAMTA is a medical transport services accreditation organization committed to developing and maintaining "best practice procedures" and establishing a quality culture for patient care and safety, using a quality management system that encapsulates procedures for evaluation and continuous improvement.
In the beginning of 2012, NAAMTA acquired certification of the prestigious International Organization for Standardization (ISO) 9001:2008 Quality Management System. ISO certification equates to third-party oversight in NAAMTA's process, reflecting the drive to provide a quality accreditation program and approaching each audit of medical transport organizations equally and fairly.
NAAMTA's motto "Partnership for Lifesaving Excellence," and goals reflect our vision which is
to facilitate an Alliance with medical transport service organizations and existing or emerging policymakers to establish and maintain an accurate and valuable set of standards and target accreditation that promotes EMS community exchange, improved organizational performance, and inclusion into overall industry best practices for safety and quality patient care.
NAAMTA recognizes Hawaii Life Flight as a valued participant in NAAMTA's Alliance community and most recently their contributions in this year's Alliance Symposium. NAAMTA is pleased to celebrate with Hawaii Life Flight its second year of Accreditation.