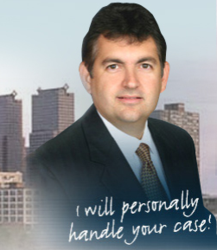 While a first-time misdemeanor DUI charge may appear to have few penalties, it can still put a dent in your life.
(PRWEB) October 06, 2012
Actress Sally Struthers was arrested for driving drunk in Maine. She was charged with operating under the influence (OUI), according to the The Huffington Post. As Philadelphia criminal defense attorney Steven Kellis explained, an OUI means persons under the influence can be charged even if the car is parked on the side of the road.
Struthers was charged with criminal operating under the influence and posted $160 bail. As a first time offender in Maine, she risks no jail time.
In most states, if a person is arrested for drunk driving for the first time, misdemeanor probation is granted. This means the first offender will most likely be placed on probation and ordered to perform community service and pay a fine.
"When it comes to a DUI arrest, a person should always hire a lawyer. While a first-time misdemeanor DUI charge may appear to have few penalties, it can still put a dent in your life," Kellis said. "It may limit employment opportunities and cause your auto insurance to skyrocket. Fighting a DUI without legal assistance is close to impossible."
A DUI lawyer can help disprove the accuracy of the breathalyzer test and-or the blood alcohol content results. A DUI lawyer may also be able to prove that a police officer made a mistake.
"A skilled lawyer may even be able to get the DUI charge dismissed," said Kellis.
If you have been arrested for DUI, start protecting your rights and building your defense as soon as possible. Contact the Law Officers of Steven E. Kellis at 215-940-1200.
About the Law Offices of Steven E. Kellis
Steven E. Kellis and Philadelphia, PA lawyers at the Law Offices of Steven E. Kellis represent people who have been arrested for driving under the influence. A former Senior Assistant District Attorney and DUI Prosecutor, Steven Kellis has handled more than 300 DUI trials and over 2,000 evidentiary hearings with cases ranging from defending Pennsylvania DUI offenses to vehicular homicide. He is nationally certified in field sobriety testing and uniquely knowledgeable about breath test machines and blood tests used by Pennsylvania law enforcement agencies.
Lawyers at The Law Offices of Steven E. Kellis serve the state of Pennsylvania, including the Philadelphia metropolitan area, and other communities in the counties of Philadelphia, Montgomery, Delaware, Chester, Bucks, Berks, Lancaster, Lehigh, Northampton, Carbon, Dauphin, York, Monroe, Lebanon, Luzerne and Lackawanna.