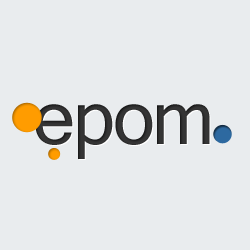 (PRWEB) October 08, 2012
Epom Market, RTB Ad Network operating by Epom Ltd., a global provider of ad serving solutions, reports about achieving lifts (for the last 6 months) in CPMs (19%) and CPCs (15%) rates comparing to the average rates on the market.
The ability to learn, optimize, and change a campaign instantaneously is the main benefit for the customers. Instead of purchasing a campaign directly from a publisher or network using a huge bulk budget and wide targeting parameters, Epoms Market RTB exchange platform give a buyer an opportunity to pick and choose impressions as they come in. A purchaser can allocate budget as the campaign progresses to the best performers and not wait until a campaign ends to get actionable learnings.
"Epom Market RTB solution allows advertisers to buy audiences rather than simply inventory, which in turn, shows realistic price discovery on a more comprehensive level instead of a more general based average pricing as we can observe in the traditional CPM model. In other words, it's literary summary of your audience quality." - explained Adam Jablonski, CEO at Epom.
Epom was founded last year and since then had hit 8 billion ad impressions per month, with a dramatic lift of 30% in volume just for the last 2 months.
Epom Market is partnering with Alexa Top 100 cloud service 4Shared successfully helping to monetise a part of European, Asia, MENA, Latin America traffic for 4Shared.
"4Shared, one of our main clients with more than 5 billion impressions monthly, wanted to boost its advertising revenues and effectively manage the entire inventory from different mediums (display, web, and mobile) in one place. We offered them our RTB Epom Market exchange solution. As a result, total revenue growth increased to 35 % and mobile revenue growth to 42% in three months. I think, these numbers speak volumes." - said Adam Jablonski, CEO at Epom.
Epom Market real-time bidding exchange for mobile has already unites 120+ direct Advertisers, 40+ ad networks-partners, and 200+high-quality publishers. The service provides advertisers and publishers with a real-time market for mobile ads, helping advertisers bid on the exact impressions they want and enabling publishers to gain from more competitive bids while providing them with all necessary analytics and management tools.
Epom RTB mobile platform allows publishers to set a sales space for their mobile ads and enables them to directly sell their ads on the marketplace. Publishers are also able to see how the ads run on their sites and apps in real time. For advertisers, ad agencies, and demand-side platforms, Epom Market allows them to narrow on a specific target group and pay for the impressions they want.
Epom Market works effectively on those regions, which are traditionally counted as those with poor monetization capabilities: Japan, India, Thailand, Korea, other Asian countries. Epom's Publishers get 23% higher CPM and 32% higher CPC for those regions comparing to avarage data on the market.
The ability to target pinpoint geographic data in real time helps to build a robust mobile ad market for both: advertisers and publishers. The local targeting opens a whole new way of advertising to the community.
About Epom Market:
Established in 2011, Epom is a Warsaw based company that develops ad-serving and ad management solutions for publishers, multi-site content networks, ad networks, and advertisers.
Epom Market is an international ad network that connects top quality Publishers with direct Advertisers. Epom Market partners are leading advertisers and publishers in more than 40 different countries and 15 different verticals. We ensure the highest eCPM rates along with on-time payments.
Epom is a cross-platform network and works with display and mobile (web & apps) traffic.
For more information, visit http:// http://epom.com/epom-market
About 4shared :
4shared provides its users with high-quality free online file hosting and sharing services. Our staff is a team of highly qualified specialists in the sphere of programming, web-design, and marketing.
4shared was founded in 2005. Nowadays it continues gaining popularity among the Internet users all over the world. With our service users can upload, store and download music, video, photo, documents, and any other types of files.
For more information, visit http://www.4shared.com/