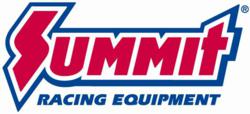 Demon on Wheels is not about a car, but about one man's determination to make a legend even greater.
Tallmadge, OH (PRWEB) October 06, 2012
It's the stuff gearhead dreams are made of.
In the late 1960s and early 1970s, Mike Ondish and his friends tore up the roads in the Catskill Mountains of New York State—racing other cars, running moonshine, and evading the authorities at every turn—in Mike's 1968 Mustang nicknamed "The Demon." With some help from Ford executive and drag racer Jim Ryan, Mike built the car for maximum performance. Nothing could touch that Mustang—except time.
Sensing that his luck was about to run out, Mike put The Demon away in 1975 and settled down to a quiet life in Margaretville, New York as the owner of a repair and restoration shop specializing in early Fords. But the Mustang kept tugging at him, so Mike decided to get the car out of mothballs.
Filmmakers Christina Eliopoulos, George Wieser, and Josh Levin decided to make a film, titled "Demon on Wheels," after hearing about Mike, his exploits, and his plans to restore the Mustang.
Summit Racing Equipment is proud to be a major contributor to the project by providing parts and technical advice needed to bring this one-of-a-kind Mustang back to life.
Demon on Wheels is not about a car, but about one man's determination to make a legend even greater. When Mike's friends and neighbors get wind of his plan, they pledge their help. Even Mike's former nemesis, retired State Trooper Glen George, lends a hand.
Demon on Wheels is currently in production with a scheduled release date of spring 2013. You can get sneak peek at the film in this video at Summit Racing's blog, OnAllCylinders. We will be following up with tech articles, parts lists, and additional videos over the next several months, so check back at OnAllCylinders for updates on Mike and his Mustang.
About Summit Racing Equipment
Established in 1968, Summit Racing Equipment is the leading high performance parts and accessories company in the world. Summit Racing offers the largest selection, best prices, and best customer service in the high performance industry via catalogs, Internet, and Retail Super Stores. The company is headquartered in Tallmadge, Ohio with retail locations in Tallmadge, Ohio; Sparks, Nevada; and McDonough, Georgia.