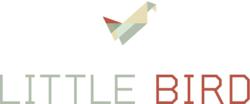 Portland, Oregon (PRWEB) October 05, 2012
Little Bird, the way to discover true topical influencers online, today announced the launch of its private beta from the stage of Wieden+Kennedy's Portland Incubator Experiment. After a successful pilot with two dozen enterprise customers, the product is being made available to a broader market of individuals and business customers.
The company also announced $1 million raised in an angel round led by Mark Cuban's Radical Investments. Participants in the round included Howard Lindzon's Social Leverage Group, Hubspot co-founder Dharmesh Shah and early Twitter lead engineer Blaine Cook. Jay Baer, Jonathan Siegel, Matt Haughey and Henry Copeland are are also investing.
"We're very pleased to be launching Little Bird into private beta at the Portland Incubator Experiment today," said Marshall Kirkpatrick, founder and CEO of Little Bird. "This technology represents many of my data dreams come true and makes social media data easy to use by anyone to learn fast about anything. Our team has worked tirelessly through the development of the product and several successful pilots with our early customers. We're thrilled to start rolling it out to the market."
Little Bird is the way to discover true topical influencers online. The product has already been in pilots with boutique marketing firms and Fortune 500 companies. Little Bird helps users discover influencers for any topic by leveraging the social graph and analyzing data from Twitter, LinkedIn and blogs to determine which influencer is the true expert and trusted by other influencers in that community. In the coming weeks and months, Little Bird will expand its sources to Google+, academic research citations and other sources of structured social data.
Once Little Bird has identified the top influencers and experts for a given topic, users are provided with tools that help them engage with influencers and their content on social networks. Users can track their progress engaging in any community, and are able to quickly identify the most important content and conversations in that group each week. Ultimately, users are given the tools to find, engage with and track the pulse of influencers in any online community.
"I think Little Bird is the future of authority identification and confirmation for social media and beyond," said Radical Investments' Mark Cuban, owner of the Dallas Mavericks. "I'm excited to be part of it," he added.
The initial pilot proved to be a valuable tool for marketers, PR professionals, and media companies that were seeking to identify influencers for use cases ranging from product campaigns, market research, influencer relations and even identifying expert sources for news reporting.
"Little Bird is an incredibly powerful tool for businesses that understand the value of influencer marketing," said Howard Lindzon, founder and co-managing member of Social Leverage. "Little Bird not only saves users hours of manual research, but provides the tools they need to immerse themselves in the right communities. This is the first product to truly understand online influence and expertise, and I'm excited to be participating."
Little Bird is available today in private beta. Users will have the choice of a free preview, as well as four subscription levels including options for individuals, small and medium businesses, as well as an enterprise subscription. Access will be provided in the order in which users sign up.
To sign up for Little Bird please visit: http://www.getlittlebird.com/
Social Links:
http://www.twitter.com/getlittlebird
About Little Bird
Founded in 2011 by Marshall Kirkpatrick, Little Bird is the way for businesses of all sizes to discover true topical influencers online. Little Bird is in private beta and already used by Fortune 500 companies. The company is based in Portland, Oregon. For more information, please visit: http://www.getlittlebird.com/
# # #