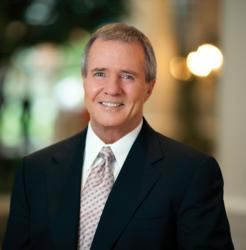 "As a preacher, my sole concern is presenting the perspective of God's Word regarding our participation in the political process." -Pastor Mac Hammond
Brooklyn Park, MN (PRWEB) October 07, 2012
In a time where many consider politics a taboo topic for church, Pastor Mac Hammond is speaking out about the role he believes Christians should play in politics. Starting October 14, he will air a four week teaching series called "Faith and Politics" on his weekly Winner's Way television broadcast.
Pastor Hammond stated, "I'm not going to be naming any candidates that you ought to vote for or any party or platform you ought to support. That is not the purpose of this series. As a preacher, my sole concern is presenting the perspective of God's Word regarding our participation in the political process."
The series will address the biblical perspective of hot topics such as gay marriage and the marriage amendment, the economy and America's financial situation, and the government's role in individual's lives. Pastor Hammond will also address what the Bible has to say about America's foreign policy, the nuclear threat Iran presents, and how America should respond to Israel.
In regards to the presidential election, Pastor Hammond explains, "President Obama is my president. I pray for him every day. I'll pray for him always as I will whoever is elected in the fall."
The last Sunday of the series will air the Sunday before Election Day and feature a message by guest speaker David Barton. Barton is a best-selling author and historian on America's godly heritage.
The "Faith and Politics" messages will air on the Winner's Way broadcast, Sundays, October 14, 21, 28, and November 4 at 10 a.m. on Fox 9.
The Winner's Way broadcast has been aired weekly in the Twin Cities area for over twenty years. It is an outreach of Living Word Christian Center, a local, nondenominational church in Brooklyn Park, Minnesota led by Pastor Mac Hammond. Through various ministries and outreaches, Living Word encourages, equips, and empowers people to be followers of Jesus.
###