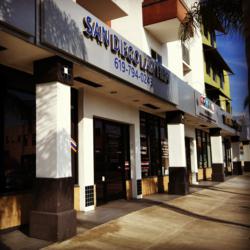 San Diego, CA (PRWEB) October 31, 2012
While the PPACA became law in March 2010, many business owners opted to take a "wait and see" approach as far as making plans to ensure they are in compliance when the law fully goes into effect on July 1, 2014. These businesses wanted to see how the Supreme Court ruled on the constitutionality of the "individual mandate," which requires most Americans to obtain medical insurance though their employer, insurance exchanges, or in the private market. Since the Supreme Court upheld this provision of the PPACA, business owners need to find out what particulars apply to them and make plans so they are in compliance. Given the complexity of the provisions contained in the 1,000 pages of the PPACA, most people find they will need some professional guidance to make sure they understand how these laws apply to their situation. That being said, there are some general guidelines that apply to all businesses. Other general guidelines pertain to businesses of a particular size.
General Guidelines That Apply to All Businesses
While employers are not legally obligated to provide health insurance for their employees, businesses with more than 50 full time equivalent (FTE) employees might have to pay a "free rider" penalty. Businesses with fewer than 50 will not have to offer their employees health insurance but can receive a tax credit if they choose to cover 50 percent of the cost of an individual policy for each of their employees and the average annual wages per employee are less than $50,000.
If your business offered health insurance coverage and employees were covered on March 23, 2010, as long as the insurance meets minimal coverage mandates required by the PPACA, the employees can keep the coverage. Otherwise, small businesses and individuals will need to purchase private health insurance on their state's Affordable Insurance Exchange.
Guidelines Applicable to Employers With More Than 50 FTE Employees
Beginning March 1, 2012, businesses with more than 50 FTE are required to inform all staff in writing that there is a health insurance exchange, how to contact the exchange, and that the staff members might be eligible for a tax credit that serves as premium assistance. The employer must notify staff if they opt for a health insurance plan on the exchange, and the employees will not have the same tax advantages they would under their employer's plan.
Businesses who have more than 50 FTE have the choice of offering their employees a health insurance plan with the following benefits:

Adult children can be covered under the plan until they are 26
There are no annual or lifetime maximum coverage limits
The plan provides coverage for pre-existing conditions
There cannot be rescission of coverage
There can only be a 90-day waiting period for coverage to begin
If the employer does not offer this coverage, the business may be subject to an assessable payment.
For more information about how the PPACA will affect your business, contact the San Diego Law Firm at (619) 794-0243 to schedule an appointment.
About San Diego Law Firm
Situated in the North Park neighborhood of San Diego, San Diego Law Firm is known in the business world for its superior ethics, as appreciated by Better Business Bureau. San Diego Law Firm specializes in legal services that ensure their clients are protected through all of life's unpredictable turns, such as bankruptcy, business law, divorce, custody and support, accidents, injuries, disputes and lawsuits, real estate law, trusts, probate and wills. San Diego Law Firm offers fixed fees to all of the firm's clients, for any service. To get more information regarding San Diego Law Firm's services, visit http://www.sandiegolawfirm.com or find the company on Facebook, Twitter and YouTube, and engage with San Diego Law Firm experts via LinkedIn and Google+.