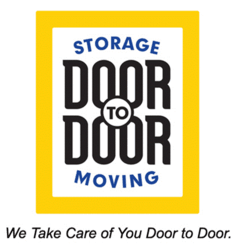 At Door to Door we strive to provide best-in-class customer service and we are extremely humbled and grateful for being nominated.
Kent, WA (PRWEB) October 06, 2012
Door to Door Storage, Inc. for years has helped make storage and moving as easy as possible for thousands of individuals and families. Evening Magazine, King 5 and the Western Washington community have taken note and Door to Door Storage® is now in the top five of Evening Magazine's Best of Western Washington contest for Self Storage. Voting ends October 12th, and Door to Door™ is calling for customers who have enjoyed a great storage or moving experience with them to click on this link and vote their approval: http://best.king5.com/door-to-door-moving-and-storage/biz/633894.
"Door to Door has always been a proponent for supporting local businesses," said Tracey Kelly, Senior Vice President of Sales and Marketing for Door to Door Storage. "While we continue to focus on our customers, our recent affiliation with the Seattle Executives Association has helped expand our footprint to include many new relationships with companies in the Seattle area."
Revolutionizing the portable storage and moving industry in 1996, Door to Door is a trusted partner for people experiencing common life transitions such as job relocations, staging/selling a home, remodeling, military moving/storage, or going away to school. The portable storage pioneer makes moving and storage easier by providing a host of customer-friendly online resources that include capabilities to book moving and storage services online, sign-up for Door to Door's best-in-class customer protection plan (CPP), and make payments by using either a computer or mobile device. Door to Door's blog along with its Facebook page provide helpful moving tips, links to lifestyle topics related to the storage and moving experience plus announcements, photos, videos, special promotions and incentives. The customer service call center is conveniently open seven days a week.
"As a fellow member of this community, I strongly support initiatives celebrating local business. In fact I also voted for my favorite auto shop! At Door to Door we strive to provide best-in-class customer service and we are extremely humbled and grateful for being nominated," said Kelly.
About Door to Door Storage, Inc.
Since 1996, Door to Door Storage, Inc. has helped people across the nation with their moving and storage needs. An industry pioneer, Door to Door was the first portable storage and moving company to provide customers with a convenient, secure and cost-effective alternative to traditional self-storage and household moving. Using an environmentally-friendly container design, Door to Door provides customers with a personalized experience for temporary or long-term moves.
Door to Door operates storage centers in more than 61 U.S. metropolitan markets and offers moving services in 34 states. The corporate headquarters is located in Kent, Washington. For more information, visit the company website at http://www.doortodoor.com.